Cycling and athletics numbers up, says Sport England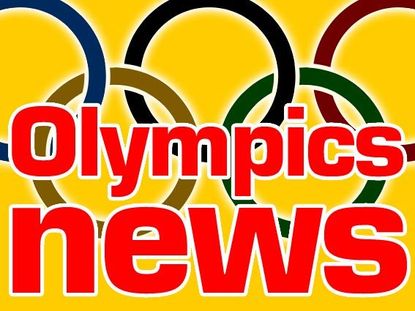 More and more people are taking up athletics and cycling, while major sports including football and swimming are in decline, according to new participation figures published by Sport England 18 months into their Active People Survey (APS).
The APS is linked to a four-year £480 million investment programme for 46 sports national governing bodies, each of which have been challenged to meet individual targets for increasing participation.
This is focused on the government's drive to get one million more people playing grass roots sport 2012/13, as part of the mass participation legacy from the 2012 London Olympic and Paralympic Games.
It follows the government's pledge, after London won the Olympic bid in 2005, to justify the huge financial cost of hosting the Games by claiming it would inspire the nation to become more sporty!
Sport England say the progress has been slow but steady but there are fears that the drop in numbers playing the traditional sports - football and swimming - means the target may not be met.
Over 263,000 now participate in athletics, including running, each week, while cycling numbers over the same period are up by nearly 100,000.
Jenny Price, Sport England CEO) says other sports could learn from cycling.
British Cycling's Chief Executive, Ian Drake, explained how cycling has attracted newcomers.
"We put great stock on trying to ensure our participation initiatives truly meet the needs of those we're hoping to get involved in our sport. Indeed, we can partly put the continued success of Sky Ride down to the fact that we listen to participants and adapt our offerings based on the feedback we receive.
"We're committed to getting more people on their bikes and importantly, keeping them cycling. What is particularly exciting for us is that we're confident there's plenty more to come and throughout 2011 we will be launching more new initiatives to help get more people cycling more regularly."
Netball has also seen an increase in numbers by one fifth in two years, up by more than 26,000.
Despite the concerns over swimming and football, they still top the table in the numbers game, with 3,156,300 people swimming at least once a week - down from 3,244,300 in 2008; while football is played by 2,090,000 once a week - down from 2,144,700 in 2008.
Athletics comes third in this table, with 1,875,500 people participating once a week - compared to 1,612,100 two years ago.
Cycling is ranked fourth, with 1,866,300 cycling once a week, compared to 1,767,100 two years ago.
In line astern below cycling, with all but netball losing participants, comes golf (860,900); badminton (520,000); tennis (437,500); equestrian (337,800); squash (290,100); bowls (246,600); rugby union (194,200); netball (145,200); boxing (117,200) and mountaineering (111,300).
Sport England's Chief Executive, Jennie Price, said: "It would be fair to describe today's results as a mixed bag. It's good to see a wide range of sports - from individual pursuits like running to small team sports like lacrosse - demonstrating that, with the right approach, increasing grassroots participation is a realistic ambition.
"What is concerning, however, is that a number of major sports have yet to deliver, despite significant levels of investment. They now urgently need to demonstrate their ability to grow participation in their sport and prove they can make a significant contribution to sport at the grassroots level."
The Minister for Sport and the Olympics, Hugh Robertson MP, said: "During the comprehensive spending review we fought hard to get a good settlement for sport, keeping the Whole Sport Plans in place. Now it is vital to see a return from the investment sports get from the public purse. I want every pound that national governing bodies spend on the grassroots to count.
Thank you for reading 20 articles this month* Join now for unlimited access
Enjoy your first month for just £1 / $1 / €1
*Read 5 free articles per month without a subscription
Join now for unlimited access
Try first month for just £1 / $1 / €1