Dani King reflects on two more GB team pursuit world records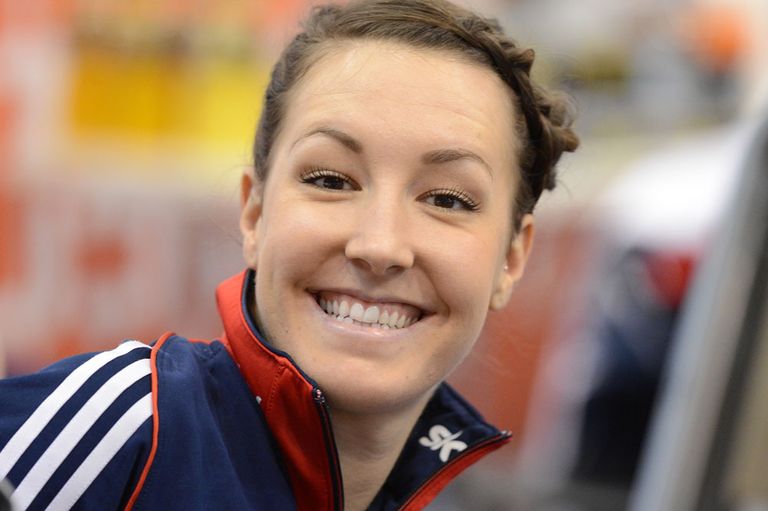 Incredibly, 13 world records have been broken by Great Britain's female team pursuiters in their last 17 rides - not that Dani King has been counting, though.
King was part of the GB quartet who knocked the benchmark down even further to an impressive 4-16.552 at last week's World Cup round in Aguascalientes, Mexico.
The 23-year-old is unbeaten in the discipline since the 2011 World Championships in Apeldoorn, and has ridden in all but one of their record-breaking times.
"I didn't actually know how many records we've broken. It's amazing to think how much we've done," she told CW from Mexico. "I'll have to remember that I start feeling a little nervous before a race! But at least the nerves prove that we're not sitting back and that we're always trying to go even faster."
The record going into the meeting sat at 4-19.604, set by the British trio at the Manchester World Cup round in November.
However, with the track in Mexico sitting at 1,887m, combined with high temperatures and air pressure, conditions were ripe for fast times at the meeting.
First, the record fell to 4-19.115 in qualifying, before a further three seconds were shaved off it in the final as the Canadian squad were well beaten.
"It's unbelievable. We knew we had set a good time in qualifying, but we knew we could go quicker in the final by changing our lap strategy. I don't think we expected to go quite so fast, though," said King, who added that a desire to win and not a fear of losing is what drives her on.
"It sounds obvious, but winning is a massive motivator for me. I think back to the 2011 world championships - the first time I won a world title - a lot, and I remember that feeling and those emotions to push me on. It helps me train as hard as I do, to make sure I don't become complacent."
King (left, pictured after winning her first team pursuit world title in 2011) was joined in the four-woman squad in Mexico by Jo Rowsell, who was also part of the gold medal-winning team in the discipline at London 2012. Elinor Barker and Katie Archibald completed the line-up, as Laura Trott focussed on the omnium.
"We've got some great young riders - people like Katie and Elinor - who are riding really well, and all of us want to be one of those four riders in the team. It showed here how much competition there is for places; Laura did not ride at all this weekend. This will only make us faster," King said.
Next up for the Southampton-born rider is an eight-day training camp in Mallorca, which starts on Wednesday.
She said: "I'll get a few days to relax over Christmas, before we start preparing for the next World Cup round [again in Mexico and at altitude, in Guadalajara, on January 17-19]."
How the women's team pursuit record has fallen
Such has been the GB team's dominance in the event for the past 18 months, they have only failed to break the world record on four of their rides. Two of those came at the Glasgow World Cup last November, which was the first competitive event for Dani King and Laura Trott after the London 2012, and also marked Elinor Barker's debut in the line-up. The other two came at the World Championships in Minsk earlier this year, in which they rode a 3-18.704 in qualifying and a 3-18.140 in the final. Both these times were faster than what the USA, the runners up at last year's Olympics, managed on two of their three rides in London.
3km
USA | 10-MAY 2010 |3-19.569 | Pan American Games | Aguascalientes, Mexico
AUS | 17-FEB 2012 | 3-19.164 | Track World Cup Rd4 (BF) | London, GBr
GBR | 17-FEB 2012 | 3-18.148 |Track World Cup Rd4 (F) | London, GBr
King, Trott, Rowsell
AUS | 5-APR 2012 | 3-17.053 | World Championships (Q) | Melbourne, Australia
GBR | 5-APR 2012 | 3-16.850 | World Championships (Q) | Melbourne, Australia
King, Trott, Rowsell
GBR | 5-APR 2012 | 3-15.720 | World Championships (F) | Melbourne, Australia
King, Trott, Rowsell
GBR | 3-AUG 2012 | 3-15.669 | Olympic Games (Q) | London, GBr
King, Trott, Rowsell
GBR | 4-AUG 2012 | 3-14.682 | Olympic Games (R1) | London, GBr
King, Trott, Rowsell
GBR | 4-AUG 2012 | 3-14.051 | Olympic Games (F) | London, GBr
King, Trott, Rowsell
4km
RUS | 10-JUL | 4-37.800 | European U23 Championships (Q) | Anadia, Portugal
RUS | 10-JUL | 4-34.999 | European U23 Championships (F) | Anadia, Portugal
WGH* | 29-SEP | 4-32.721 | British National Championships (F) | Manchester, GBr
Barker, King, Trott, Rowsell
GBR | 18-OCT | 4-28.738 | European Championships (Q) | Apeldoorn, Netherlands
Archibald, Barker, Rowsell, Trott
GBR | 18-OCT | 4-26.556 | European Championships (F) | Apeldoorn, Netherlands
Archibald, Barker, King, Trott
GBR | 1-NOV | 4-23.910 | Track World Cup Rd1 (Q) | Manchester, GBr
Barker, King, Rowsell, Trott
GBR | 1-NOV | 4-19.604 | Track World Cup Rd1 (F) | Manchester, GBr
Barker, King, Rowsell, Trott
GBR | 5-DEC | 4-19.115 | Track World Cup Rd2 (Q) | Aguascalientes, Mexico
Archibald, Barker, King, Rowsell
GBR | 5-DEC | 4-16.552 | Track World Cup Rd2 (F) | Aguascalientes, Mexico
Archibald, Barker, King, Rowsell
* WGH = Wiggle-Honda trade team