Great Train Robber was a time triallist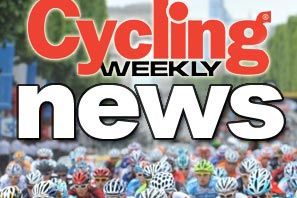 It's not often cycling is a catalyst for criminal behaviour, but the recent funeral of Great Train Robbery 'mastermind' Bruce Reynolds was a chance to remember it was the humble bicycle that put him on the road to infamy.
Not born into a criminal family, by his late teens Reynolds was - allegedly (see story below) - a keen member of the De Laune CC and had taken a job with south London bike builder Claud Butler. Reynolds worked as a messenger for Butler and was also a member of CB's semi-pro race team.
Crucially, though, it was during his time at Claud Butler that Reynolds was introduced to the world of petty crime.
"I rode competitively at Battersea Park," Reynolds said in a 3 Minute Wonder film made for Channel 4 in 2007. "My whole life at that point was cycling.
"I was working for Claud Butler and I met my nemesis in the shape of a streetwise guy called Ken Cobby. He introduced me to a way of life that seemed to satisfy that sense of adventure. This involved the first robbery I'd ever done, which was smashing a shop kiosk window to steal some lighters."
In the following years Reynolds racked up a litany of misdemeanours and was sent to prison where he met many of the gang who would take part in the Great Train Robbery.
But cycling continued to have an influence. The Great Train Robbery itself took place in the dark, early morning hours of August 8, 1963 - who else but a time triallist could operate effectively at such a time of day? And it happened beside the West Coast main line, a major piece of transport infrastucture - again, who but a time triallist would be comfortable in such a situation?
The gang made off with £2.6 million - equivalent to £41 million in today's money, and worth significantly more than first prize in the De Laune open '10'.
But what of those cycling institutions that had a hand in one of Britain's most notorious crimes? Falcon Cycles, who now control the Claud Butler marque, pleaded innocence, saying they only bought the brand name in the 1980s. And Reynolds's alleged fellow members of the De Laune CC underworld were staying resolutely tight-lipped.
Whatever the truth, Reynolds's love for his bike was genuine: "Sitting in a grey prison cell, looking out the window at the rain coming down, it seemed idyllic to imagine total freedom where you're riding down poplar-lined roads stopping for a beer and a sandwich. I've had some of the greatest times in my life on a bike - without a doubt."
A master's Bates
So was Bruce Reynolds really a member of the De Laune CC, riding round on his Bates bicycle as claimed? Unsurprisingly for a master criminal, the truth is not at all clear.
In fact, a De Laune CC club newsletter from July 2007 denies all knowledge of Reynolds. "Our club archivist can confirm that he was never a member of the De Laune!" it said.
Another of the club's correspondents had this to say: "My brother-in-law who rode with Bruce Reynolds (not on the train), and also went to school with him, tells
me that he may have been a member of the Southern Velo and he did not ride a Bates but a Paris Galibier."
It's one thing to organise the most audacious heist in British criminal history, but what kind of sick mind would lie about which cycling club they were in?
Crime and bikes
Bruce Reynolds wasn't the only Great Train Robber whose life was catastrophically influenced by the bicycle. After being freed from prison in 1978, fellow gang member Charlie Wilson - who was the operation's 'treasurer' - was killed by a cycling hitman in 1990.
Meanwhile, the bicycle bomb has been a terrorist weapon for almost a century. The IRA used them from 1939, when one exploded killing five in Coventry, to 1994 when two were found in Bognor Regis and Brighton. But the most infamous case is that of Alfred Herrhausen, chairman of Deutsche Bank, who was killed in 1989 by a bicycle bomb that exploded as his car passed.
And more recently, the bike played a central role in the deaths of the Al-Hilli family, murdered in the Alps last year. Not only was French cyclist Sylvain Mollier also killed in the attack, but it was British cyclist Brett Martin who discovered them.
This article originally appeared in the March 28 2013 issue of Cycling Weekly magazine
Thank you for reading 20 articles this month* Join now for unlimited access
Enjoy your first month for just £1 / $1 / €1
*Read 5 free articles per month without a subscription
Join now for unlimited access
Try first month for just £1 / $1 / €1