Iranian cyclist dies following crash in Rio Paralympic road race
Bahman Golbarnezhad was involved in a fatal crash in the C4-5 road race on Saturday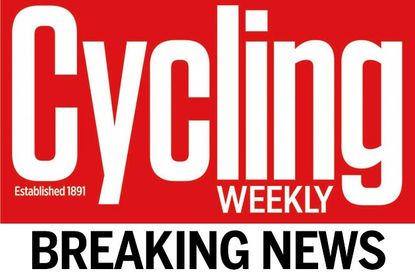 An Iranian para-cyclist has died after sustaining injuries in a crash in the C4-5 road race at the Rio Paralympics.
According to statement from the International Paralympic Committe, Bahman Golbarnezhad, 48, died after receiving treatment by the roadside and being rushed into hospital.
He was involved in a crash on the first section of the mountainous Grumari loop. He was en route to the athlete hospital when he suffered a cardiac arrest, after which the ambulance diverted to the nearby Unimed Rio Hospital in Barra. He passed away soon after arrival.
Golbarnezhad was 14th in the time-trial on Wednesday and also competed at the London 2012 Games. He was Iran's sole cyclist at the Rio Games.
Although the road race used many of the same roads as the Olympic race held earlier in the year, it did not include the controversial descent that was criticised for being dangerous after numerous crashes in July.
A statement by the Iranian Paralympic Committee read: "It is difficult for us to announce this sad news but, with immense regret, we have to say Sarafraz Bahman Golbarnezhad, Iranian cycling champion, has died after an accident while racing in competition in the 2016 Paralympics.
"He was an exemplary Paralympic sportsman who, with love and energy, tried his best to promote the name of Iran and to make all of us proud and at the end he gave his life for this.
"All members of the Iranian cultural and sports camp here express condolences to his family and the Iranian nation.
"The name of Bahman Golbarnezhad will be inscribed in the proud history of Iranian Paralympics."
Sir Philip Carven, IPC President, said: "This is truly heart-breaking news and the thoughts and condolences of the whole Paralympic Movement are with Bahman's family, friends, and teammates as well as the whole of the National Paralympic Committee (NPC) of Iran.
"The Paralympic Family is united in grief at this horrendous tragedy which casts a shadow over what have been great Paralympic Games here in Rio."
A moment of silence will be held at the Paralympic Closing Ceremony on Sunday.
An investigation into the circumstances of the tragedy has been launched.
Thank you for reading 20 articles this month* Join now for unlimited access
Enjoy your first month for just £1 / $1 / €1
*Read 5 free articles per month without a subscription
Join now for unlimited access
Try first month for just £1 / $1 / €1