'It could have killed someone' - cyclist left with broken bones after riding into wire trap
Police appeal for witnesses to incident in Deeside, on the north of the England-Wales border, on Tuesday at 4.00pm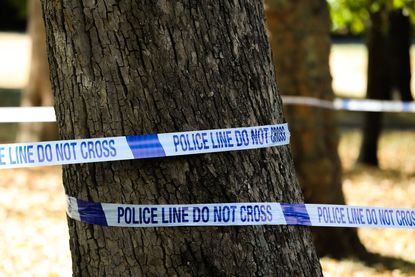 (Image credit: Getty Images)
A cyclist was left concussed and with a fractured collar bone and three broken ribs after riding into a worse strung across a path earlier this week in Deeside, UK.
Ian Davies had been riding along the English-Welsh border on the Lapierre race bike when he rode into a wire strung across the path a waist height.
Riding at 20 mph, he fell on his head and shoulders and lost 50 minutes of his memory.
He told the Metro: "'The next thing I know I'm on the floor and waking up surrounded by three or four people telling me not to move.
"My helmet was split and I had grazes on my legs but at that stage I didn't know what had happened. As I came round, I began feeling pain under my cycling top."
Not long before the incident happened Davies had overtaken another rider, Val, who witness the incident.
She told the paper: 'One second he was cycling past me, the next he was on the floor,' said Val, 66. 'I thought, "Oh God, what's happened here?'
"I dread to think what would have happened if he hadn't been wearing a helmet."
She said Davies was unresponsive for some time before he came round but had no memory of what had happened in the incident.
Police have appealed for witnesses to the incident which occurred on Tuesday at around 4pm.
Davies told the Metro: "I heard that something similar was put in place across a path in the area around three weeks ago.
"I think that was found and dismantled before it caught anyone. It's quite frightening when you think what could have happened.
"I'm quite a big, fit, middle-aged guy and I dread to think if a kid had been cycling there: at the height it was, it's quite likely the wire would have caught them around their necks.
"I don't think people realise the consequences of doing something like this. It could have killed someone. It's worrying to think of the lengths some people will go to steal a bike or to film an accident for their own amusement."
The 41-year-old added: "In a way, I'm quite glad I don't remember anything about this accident – it will make it easier when it comes to getting back on the bike."
Thank you for reading 20 articles this month* Join now for unlimited access
Enjoy your first month for just £1 / $1 / €1
*Read 5 free articles per month without a subscription
Join now for unlimited access
Try first month for just £1 / $1 / €1