Italians call for change after seven cyclists killed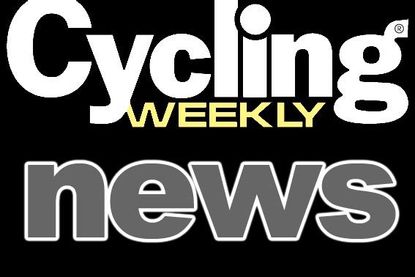 Italian cycling federation president, Renato Di Rocco wants change after the death of seven cyclists yesterday.
"A very discouraging day. It's terrible to die while on your bike, it should be a passion, an enjoyment, nothing else," Di Rocco told Italy's DataSport.
"These episodes bring the discussion of security. The federation has worked a lot on this in the last years; the number of cases of death and accidents in official races has dropped. We are trying to help protect the cyclists. Then, all of the work is thwarted in this way, unmanageable. If anything, it will be helpful in bringing about changes."
A driver of a car killed seven cyclists and injured four others when he drove into them head on yesterday near Lamezia Terme in the southern tip of Italy. The cyclists killed, according to La Stampa, Rosario Perri (55), Francesco Stranges (51), Vinicio Pottin (47), Giovanni Cannizzaro (58), Pasquale De Luca (35), Fortunato Bernardi and Domenico Palazzo (unknown ages).
Police reported the driver as 21-year-old Moroccan, Chafik Elketani. Elketani was driving his Mercedes car under the influence of marijuana and without a licence. Police had already revoked his licence seven months ago for reckless driving.
"I am sure all cyclists will continue to do what they love. It is a pleasure to ride your bike," continued Di Rocco.
"This episode won't act as a brake, but I should remind cyclists: the rules of the road don't respond to your needs, but respect them anyway. Stay to the right, single file, wear a helmet. Unfortunately, in our time, urgency dominates, and it's also the case in traffic. No one has patience."
Di Rocco said that more needs to be done to promote cycling in Italy.
"Other countries promote the bike as a way of anti-pollution, of civility. It has to become that way for us too, an alternative to traffic. Cycling paths? There are a lot of them in Italy, but they have to be logical. Often, they are more dangerous to use because they pass through private properties, people are walking on them, everyone that is trying to seek refuge from the automobiles."
"One has to yet again question whether the current road safety is enough," president of the Calabria region, Giuseppe Scopelliti told Newz.it. "We also need to reflect on the security that should be guaranteed to anyone who wants to practice their hobbies, their passions."
The seven cyclists rode every Sunday and on holidays, usually starting their rides at 8am from Lamezia Terme in the Calabria region
Thank you for reading 20 articles this month* Join now for unlimited access
Enjoy your first month for just £1 / $1 / €1
*Read 5 free articles per month without a subscription
Join now for unlimited access
Try first month for just £1 / $1 / €1