Lance Armstrong thinks David Millar is the 'last person' who should lead the cyclists' union
Armstrong called the existing CPA "window dressing" and suggested a "real union" for riders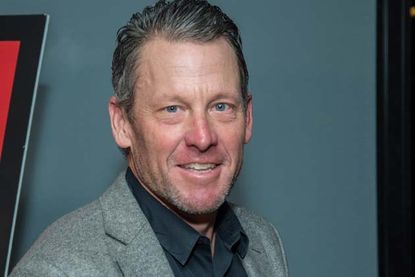 (Image credit: Getty Images)
Lance Armstrong has said that retired professional cyclist David Millar is the "last person" that comes to mind for the role of president of the cyclists' union.
Millar put his name up for election as president of the Cyclistes Professionnels Associés (CPA) two weeks' ago, and his decision to do so has sparked controversy over the way the vote is run.
Speaking to the Guardian, Armstrong said: "Millar is probably the last person that would come to mind for this role."
Millar has said that his plans, if elected, include using his role to improve rider safety and job security. He has said he wants to "make the peloton a better place for cyclists."
Armstrong told the Guardian: "I wouldn't even call it change because there's nothing really there to even consider changing."
"I'd propose creating a real union for the riders, not the window dressing that is the CPA."
The union aims to represent the interests of riders when dealing with key organisations like teams, race organisers and the UCI itself.
All riders under contract with WorldTour, Pro Continental and Continental teams are automatically members of the union, either as an individual or as a national association.
In the almost 20-year history of the CPA, presidents have been uncontested, including current leader Gianni Bugno. The change in the available options has led to protests from riders over the way the vote is conducted.
>>> Why pro riders including Chris Froome and Geraint Thomas are protesting against their union
The current block voting system means that riders from outside of six key nations must vote in person – in Innsbruck, Austria – if they want to have their say.
With many riders not able to attend, the likes of Chris Froome and Geraint Thomas have written to Bugno asking for the decision day to be postponed.
Millar and Armstrong were team mates at Confidis, in 1997. Whilst Armstrong was stripped of his seven Tour de France titles after he admitted to doping, Millar served a two year ban from 2004 to 2006 before returning to racing.
Discussing his vision for the future as president, Millar told Cycling Weekly: "The riders tend to be the bottom of the food chain, when they're what make the sport.
"I think this has the power to make cycling a much more professional and enjoyable sport to watch.
"The sport is very disjointed. There's no cohesion. I think the peloton can bring the sport to a higher level."
Despite rider complaints, the vote still looks set to go ahead on Thursday.
Head of the British and Irish Professional Cyclists' Association, Ben Greetham told Cycling Weekly that the block voting system made Millar's election mission impossible unless the vote is cancelled or the system changed.
"As it stands, [there is] no way for Millar to win," he said, adding "but as far as we are concerned, it won't be a valid election."
Thank you for reading 20 articles this month* Join now for unlimited access
Enjoy your first month for just £1 / $1 / €1
*Read 5 free articles per month without a subscription
Join now for unlimited access
Try first month for just £1 / $1 / €1