Lance Armstrong to be stripped of his seven Tour titles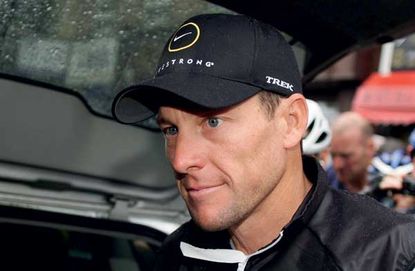 Lance Armstrong is to be stripped of his seven Tour de France titles after he announced he will not contest USADA's charges against him.
Having tried for weeks to bring about legal action and political action to stop the case, Armstrong has now said in a statement that he is 'finished with this nonsense.'
In a statement published on his website yesterday he said: "There comes a point in every man's life when he has to say, "Enough is enough." For me, that time is now. I have been dealing with claims that I cheated and had an unfair advantage in winning my seven Tours since 1999."
He continues to attack USADA, a body whose processes he had previously supported, saying; "I had hoped that a federal court would stop USADA's charade...... If I thought for one moment that by participating in USADA's process, I could confront these allegations in a fair setting and - once and for all - put these charges to rest, I would jump at the chance."
"But I refuse to participate in a process that is so one-sided and unfair. Regardless of what Travis Tygart says, there is zero physical evidence to support his outlandish and heinous claims."
Had Armstrong wanted to defend himself over the charges he would have had to do so in a public arbitration hearing. The American could also be banned for life from all sports that operate under the WADA code, meaning he won't be able to compete in any more Ironman events.
Armstrong won the Tour de France on seven consecutive occasions from 1999 to 2005 to become the most successful Tour rider in history. Tour organisers the ASO are yet to make any statement.
More to come....
Related links
Armstrong attacks USADA for opening formal action against him
Armstrong banned from triathlons as new doping charges are brought against him
Judge dismisses Armstrong lawsuit against USADA
UCI attempts to block USADA Armstrong case
Thank you for reading 20 articles this month* Join now for unlimited access
Enjoy your first month for just £1 / $1 / €1
*Read 5 free articles per month without a subscription
Join now for unlimited access
Try first month for just £1 / $1 / €1