10 stats that paint a picture of British cyclists: How do you compare?
Strava's 2014 UK statistics reveal the nation's most popular day for cycling, average speed, hilliest region and more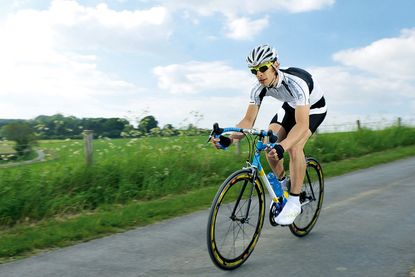 Sunday, June 8, was the most popular day for cycling in the UK in 2014.
That and other insightful statistics into British cyclists' habits have been produced by online cycling community and ride logging site Strava as part of its annual review.
>>> Best hybrid bikes reviewed
In total, UK riders logged 521,189,000km (323,851,830 miles) on Strava giving the organisation a unique insight into when, where and how long Brit bikers spend in the saddle.
How do your ride stats compare?
Average distances for rides were 41km (25.47 miles) for men and 34km (21.1 miles) for women
Average speed of rides were 23kmh (14.29mph) for men and 20kmh (12.43mph) for women
The most popular day for commuting to work by bike in the UK was Tuesday, July 22
On average, UK commuters travel 17km (10.56 miles) to work by bike, taking 43 minutes
There's a 54 per cent drop-off in people commuting by bike in the winter months
The fastest county is Cambridgeshire, whose riders logged an average speed of 26kmh (16.1mph).
Unsurprisingly, Cambridgeshire also provided the flattest rides of anywhere in the UK
The hilliest place to ride in the UK is Merthyr Tydfil, Wales
The Strava segment for Buttertubs Pass, Yorkshire, used during the 2014 Tour de France, saw an increase in activity of 281 per cent from June to July
Thank you for reading 5 articles this month* Join now for unlimited access
Enjoy your first month for just £1 / $1 / €1
*Read 5 free articles per month without a subscription
Join now for unlimited access
Try first month for just £1 / $1 / €1