140dB horn, rejected by Dragon's Den, set for £1.2m sales
Tom de Pelet's Hornit emits 140dB - louder than a gunshot - and was designed after several near misses on London's roads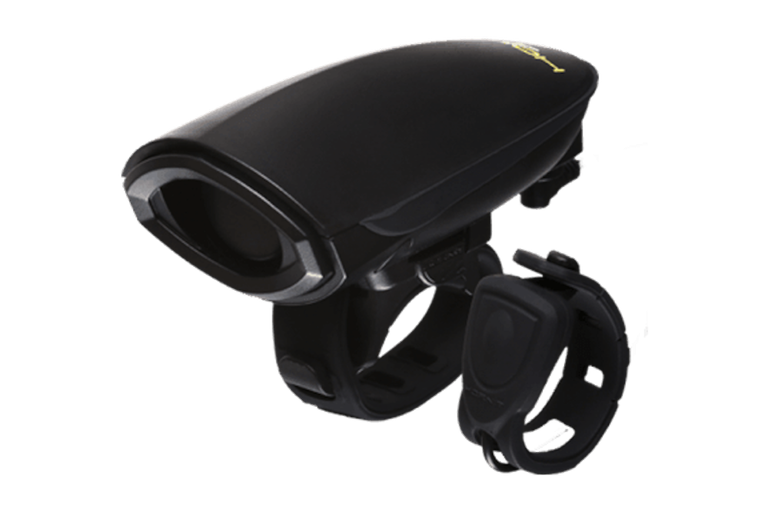 Tom de Pelet may have seen his design for a bike horn rejected by investors on Dragon's Den, but the inventor has had the last laugh as sales are set hit £1.2m this year.
Mr de Pelet, 36, featured on the BBC show on Sunday night but left empty handed as all four Dragons turned down the opportunity to invest in the £30 Hornit.
Living in south-west London, the City worker came up with the design after cycling to law school in the capital, with the result being a 140dB horn that can be heard by car drivers.
He told the Evening Standard: "I had so many near-misses while commuting and Ironman-training on London's streets, and one frustration kept popping up: if a driver hasn't noticed me and I'm in danger, I need something to make them see me."
>>> Best new kit from the London Bike Show
The Standard report that the former lawyer quit his job in 2011 and invested £60,000 into his design although his first production run saw 80 per cent of the units return faulty.
At 140dB, the Hornit reaches a level where hearing protection is recommended if used for prolonged periods of time – clearly not what horns are designed for, but in London you could find yourself using it quite a lot.
>>> Fly12 device doubles up as a HD camera and bright front light (video)
It is louder than a gunshot and the loudest human scream, so is likely to strike fear into the heart of the person it is directed at, but maybe not as much fear as being stood in front of the Dragons, surely?
"Being in the Den was a mixture of fear, terror and enjoyment," Mr de Pelet continued. "You put your life and soul into your business and the programme has the potential to turn it and you into object of ridicule in a few moments. But with hindsight, the outcome of my encounter with the Dragons could not have been better."