16-week sentence for driver who 'used vehicle as weapon' and swerved into cycling club run
Court hears how John Rafferty swerved into group of cyclists, with some riders as young as 12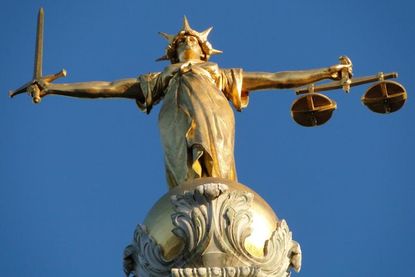 A driver from Burton has been sentenced to 16 weeks in prison after pleading guilty to dangerous driving when he swerved into a group of club cyclists, causing injuries to one rider as he was run off the road and into a hedge.
Southern Derbyshire Magistrates' Court heard how around a dozen cyclists from CC Giro were riding two abreast down Fauld Lane near Tutbury, Staffordshire on July 26, 2016, when Mr Rafferty came up behind them and started to sound his horn.
"The defendant started to sound his horn for long periods, tried to pull past them and swerved into them on three occasions, deliberately squirting his screen wash as he did so and showering the cyclists," said Peter Bettany, prosecuting.
"One of the lead riders rode past him and started to remonstrate through the window, before pulling in front of him.
"This seemed to annoy the defendant even more and he drove within inches of the lead rider, eventually hitting his back tyre and sending him off his bike and into the side of the road."
>>> Drunk driver who hit cyclist before fleeing scene and continuing to drink given two years in prison
The Derby Telegraph reports that Mr Rafferty finally pleaded guilty to dangerous driving at his third court hearing, with Judge Jonathan Taaffe strongly condemning his actions, especially considering the age of some of the riders in the group.
"This involved you using your motor vehicle as a weapon against a vulnerable group of road users in what can be termed a 'road-rage incident'.
"Cyclists are vulnerable not because they don't know how to use the road but because they lack protection from impacts such as this. There were cyclists as young as 12 in that group and the way you drove would have caused them fear and anxiety.
"Finally, when one of them rode past you to remonstrate, you ran him off the road and into a hedge. This could have resulted in absolutely catastrophic and life-changing injuries for the cyclist involved."
Mr Rafferty was sentenced to 16 weeks in jail, banned from driving for 112 weeks, and ordered to pay a victim surcharge of £115.
Thank you for reading 20 articles this month* Join now for unlimited access
Enjoy your first month for just £1 / $1 / €1
*Read 5 free articles per month without a subscription
Join now for unlimited access
Try first month for just £1 / $1 / €1