Amsterdam exploring new ways to create more bike parking
Dutch capital, Amsterdam, has run out of space to park bikes, but the city is set for thousands of new spaces within the next 15 years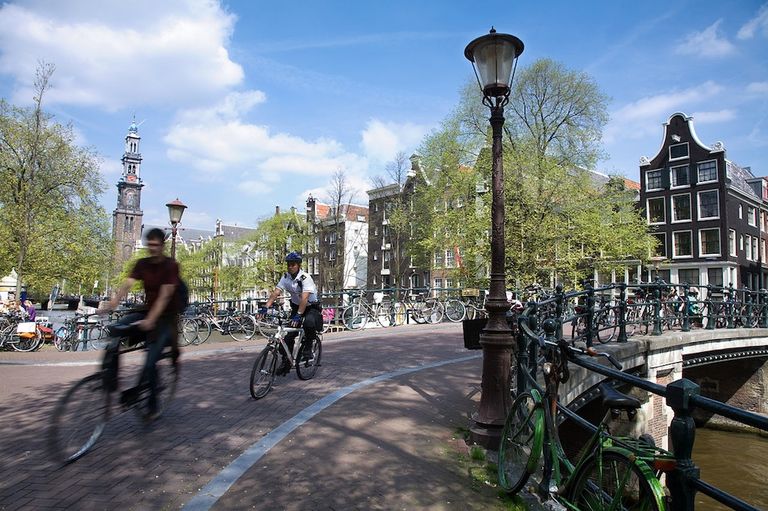 Amsterdam has officially run out of parking spaces for bikes, with the city promising to create thousands of new spaces by the year 2030.
The answer could be underground, according to Citylab, as the city has announced a plan to create a 7,000 space bike parking lot under the IJ – a lake on the city's waterfront.
>>> Three British entries in Sustainable Cities Index top 20
More than 21,000 spaces will also be created around the central station as the nation's inextinguishable love of two-wheeled transport continues, with well over 800,000 reportedly in the city.
As Citylab explains, the number of illegally parked bikes is on the increase, which cost between €50 and €70, and the owners only bay up to €12 to retrieve them.
Such is the inexpense of a second-hand bike, it's, apparently, often not worth the hassle of going to retrieve your machine.
One idea the Dutch could perhaps copy, is the ingenious underground bike park used in Tokyo, although drilling underneath one of the busy Amsterdam streets could prove slightly problematic.