Andy Whitehouse picture book review
Simon Scarsbrook takes a closer look at regular CW contributor Andy Whitehouse's new photo books "On the road again 2013" & "Mud Sweat and a couple of beers"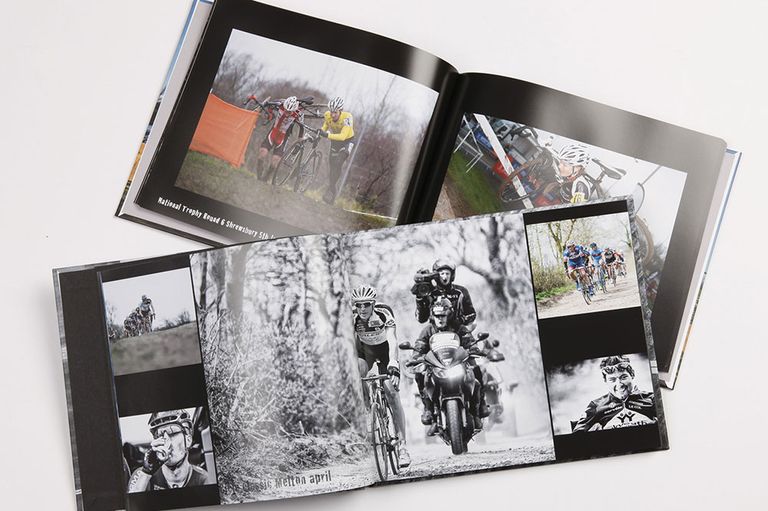 We pride ourselves on the picture desk of Cycling Weekly with our choice of photographs for our magazines, always looking for something a little different to illustrate stories/features, but at the same time choosing photos that are informative and complimentary to the text. A bit of a balance.
One of our regular contributors is Andy Whitehouse, and when his self-published hardback 'photo' books, 'Mud Sweat and a couple of beers and On the road again 2013', covering all aspects of the 2013 racing season dropped onto our desk, with great interest we flicked through.
Andy knows his subject, and his subject is obviously comfortable and at ease with him sticking his lens about. Be it on the grimy, soaked roads of the early season Perfs Pedal race, to the Tour of Britain, a sun-scorched Ladies 3 Days of Bedford, and the Good Friday meet at Herne Hill. A catalogue of all aspects of cycle racing around the country.
What makes the photos though, is that they are not just a record of the racing, more an 'access all areas' road trip. The pictures you expect, beautifully taken of the bunch tearing down some unmade road of the Cicle Classic, a few pages on, one of my personal favourites, the Colne Grand Prix, rushing past the window of a greasy spoon café. A great book for lovers of our most photogenic of sports.
For further details contact Andy at: andy@amwphotography.co.uk