ARMSTRONG KNEW ABOUT SIX MONTH RULE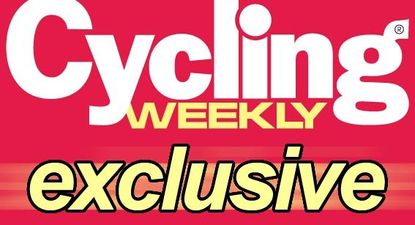 Get The Leadout Newsletter
The latest race content, interviews, features, reviews and expert buying guides, direct to your inbox!
Thank you for signing up to The Pick. You will receive a verification email shortly.
There was a problem. Please refresh the page and try again.
Cycling Weekly has learned that the UCI wrote to Lance Armstrong on two separate occasions to explain that he would not be eligible to ride the Tour Down Under before the American announced his intention to make it his comeback race.
Last week Armstrong said he would make his competitive return at the Australian race, but that plan appeared in jeopardy when the UCI revealed that he may not be eligible because of a rule that states riders returning from retirement must give six months' notice.
For a man whose success was founded on meticulous planning, it seemed an uncharacteristic error.
A source at the UCI said: "He didn't stumble across the rule. The rule was conveyed to him very clearly in two letters."
It raises the strong possibility that Armstrong knew he would be breaching a small but important rule when he stated to the world he would race at the Tour Down Under.
Armstrong registered his intention to return on August 1, 2008, meaning he would not be eligible to race until February 1, 2009. The Tour Down Under starts on January 21.
Earlier this week Armstrong appealed to the UCI to show common sense, requesting the rule be waived to allow him to ride in Australia.
CW understands the UCI is under considerable pressure from Tour Down Under race organiser Mike Turtur. The Australian Government has also been contacted to support his cause.
The UCI source said: "This is a very difficult situation for us. We spent two hours in very heated debate, with people on both sides of the argument.
"It seems to us at the moment a no-win situation. If we say he can't ride because of this rule will we have the big donations to the cancer charity withdrawn? Will we be seen as bureaucratic and nasty and unsupportive to his cancer foundation.? And we could potentially lose a significant non-European event to the calendar if we enforce this rule.
"Or we say 'no you can't ride'.
"It's not a mandatory part of the anti-doping code. It's a discretionary rule and a very difficult one to apply because often we don't know when riders have decided to retire, or when they are coming back."
There is a recent precedent. Mario Cipollini, the Italian, returned at the Tour of California this year for Rock Racing without giving six months' notice. As Armstrong said: "We're not asking for any exception, but they don't always apply this rule.
"This rule was not applied to that. It's a tricky situation. You're talking about a few days overlap."
But the UCI source said: "With Cipollini, we didn't know. Cipollini just arrived on the start line.
"With regard to Armstrong, we are still collecting information from WADA [World Anti-Doping Agency], USADA and USOC [the US anti-doping agency and US Olympic Committee] as to what their views are.
"There is some argument that because this is for a cause and not a person maybe we can be a bit more lenient."
It had been suggested that the Tour Down Under could be delayed to allow the rule to be observed yet allow Armstrong to race but, logistically, that appears a tall order. However, all parties are currently negotiating a compromise solution to allow Armstrong to have a strong presence at the Tour Down Under.
It is thought that a decision on whether to enforce the rule and bar Armstrong from the Tour Down Under, or not, will be made by the end of the week.
Cycling Weekly contacted Lance Armstrong's representatives for a comment, but received no reply before filing this article.
RELATED LINKS
French offer Armstrong re-test of his 1999 Tour samples
Amrstrong hopes UCI show 'common sense' for Aussie return
Armstrong comeback in Tour Down Under faces possible delays
Watch Armstrong in Vegas 'Cross race
Armstrong confirms Ventoux time trial for 2009?
Armstrong's comeback starts in Australia
Wednesday Comment (September 24)
Contador says riding with Lance could be difficult
UCI president rubbishes Armstrong Tour buyout claims
Bruyneel talks up Armstrong's chances
The Wednesday Comment, Armstrong Edition (September 10)
Tour de France: Lance can race in 2009
Contador: Lance could win eighth Tour
Lance confirms 2009 comeback
Armstrong: No smoke without fire?
Thank you for reading 20 articles this month* Join now for unlimited access
Enjoy your first month for just £1 / $1 / €1
*Read 5 free articles per month without a subscription
Join now for unlimited access
Try first month for just £1 / $1 / €1
Get The Leadout Newsletter
The latest race content, interviews, features, reviews and expert buying guides, direct to your inbox!
Sports journalist Lionel Birnie has written professionally for Sunday Times, Procycling and of course Cycling Weekly. He is also an author, publisher, and co-founder of The Cycling Podcast. His first experience covering the Tour de France came in 1999, and he has presented The Cycling Podcast with Richard Moore and Daniel Friebe since 2013. He founded Peloton Publishing in 2010 and has ghostwritten and published the autobiography of Sean Kelly, as well as a number of other sports icons.