BACKSTEDT: I'LL BE FIT FOR ROUBAIX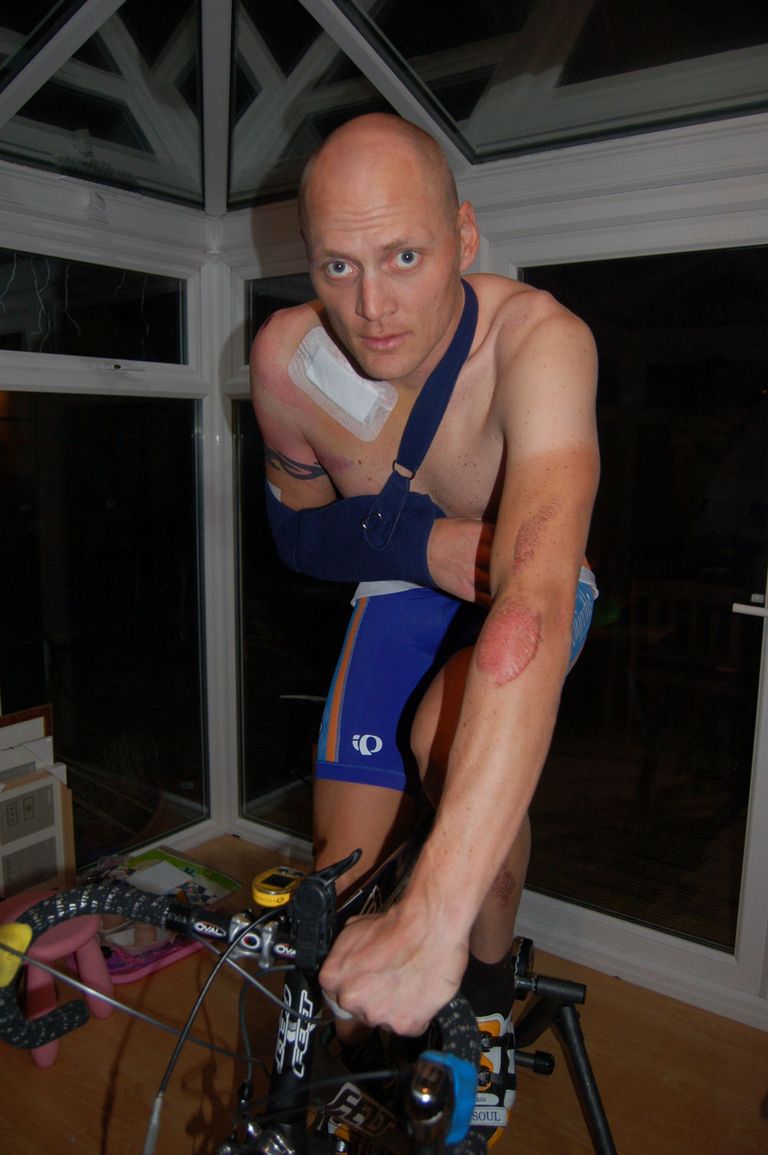 Magnus Bäckstedt is determined to be fit for Paris-Roubaix on April 13.
There are just over two months to go until the Queen of the Classics, a punishing and thunderous journey over the cobblestones of northern France.
So having a broken right clavicle at such a crucial time in his training programme might be seen as a hammer blow to his hopes of repeating his 2004 victory in the velodrome at Roubaix.
The 33-year-old Swede crashed during the sprint finish of the fifth stage of the Tour of Qatar last week, breaking his collarbone.
Within hours of flying back to Britain he was on the operating table to repair the damage.
Now he has a scar to match the one on his left shoulder but despite the cuts and bruises he got back on the turbo trainer at home in South Wales on Monday ? just three days after the operation.
?It?s a setback,? said the Slipstream-Chipotle rider. ?But it?s only that, not a disaster. When your life is spent at the head of the race coming into sprints like the one in Qatar, these things happen.
?You can?t race scared. If you have fear you may as well pack up and go home. I?ll never change the way I race.
?As far as the collarbone is concerned I am comfortable enough to be able to start on the turbo and believe me, I?ll be fit for Roubaix.?
PICTURE Magnus Bäckstedt battered but not beaten, back on the rollers at his home by Megan Bäckstedt