BBC QUESTIONS TESTOSTERONE TEST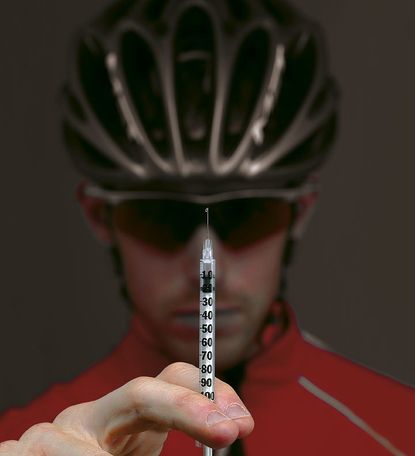 BBC Radio 4's More or Less programme recently investigated the testosterone test, labelling it 'the test that catches the innocent but might miss the guilty'.
With Floyd Landis' future depending on the credibility of this very test, after testing positive for testosterone in the final week of the Tour de France, his defence will be buoyed by the number of questions that appear to be hanging over the test that records a person's testosterone:epitestosterone (T:E) ratio.
The programme, broadcast on Monday, November 6 highlighted the case of Irish 1500m runner Gareth Turnbull who tested positive for testosterone in 2005. After re-mortgaging his house to finance his defence, he was cleared last month by the Irish federation on the grounds of probability; they ruled that his levels were high because of alcohol he had consumed.
The programme also tells the story of the first person to fall foul of the testosterone test, a Japanese volleyball player. So serious was the case in Japan that the player was virtually placed under house arrest (in a hospital) and repeatedly tested. He was found to be an 'outlier', someone who produces naturally high levels of testosterone.
Another statistic used was from the International Association of Athletic Federations (IAAF) who, in 2004, when the T:E ratio was set at 6:1, had 14 findings, of which only four were doping cases. One year later, when the ratio was lowered to 4:1, there were 103 findings, and again, only four were proved to be doping cases.
Dr Christiane Ayotte, head of the Montreal doping laboratory is interviewed and raises questions over the follow up IRMS test that is supposed to detect exogenous testosterone in the body, claiming the results can vary wildly.
The programme had asked to speak to someone from the World Anti Doping Agency, but was told that no one was available.
Thank you for reading 5 articles this month* Join now for unlimited access
Enjoy your first month for just £1 / $1 / €1
*Read 5 free articles per month without a subscription
Join now for unlimited access
Try first month for just £1 / $1 / €1