Chris Boardman gets planning permission for 'revolutionary wind tunnel'
Boardman Bikes gain planning permission to build a 'revolutionary' new cycling centre, equipped with both wind tunnel and physiology testing site.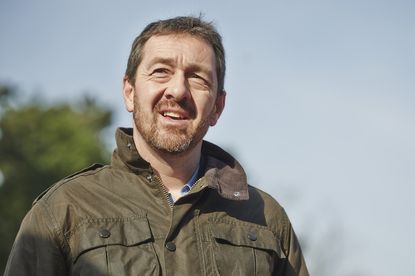 (Image credit: Luke Webber - British Cycling)
If you want to get from A to B in the shortest amount of time, aerodynamics is always a consideration. To date the cost of wind tunnel testing has been prohibitive for the vast majority of riders.
>>> Which climbs faster an aero bike or a lightweight bike? (video)
Last January we heard that Chris Boardman wanted to change this by building an accessible wind tunnel. The latest news is that Boardman bikes has just been granted planning permission to build the 18,000 square foot centre.
The performance centre will be located in Evesham, and will house a wind tunnel, physiology suite, a cafe as well as Boardman Bikes' head office.
Chris Boardman has been influential in the idea and it has been his "dream" for more than 6 years. He believes that "the possibilities for what The Centre can deliver are truly amazing". He believes it could be "revolutionary" for UK cycling.
How much faster can a skinsuit make you?
According to the gold medal holder, the whole purpose of the tunnel was to make cycling accessible. While the company wants the site to be used by Olympians and other world class riders, they still want to accommodate "weekend leisure riders".
Back in January, Boardman told Cycling Weekly that he has been wanting to create the performance centre, and the cycling specific wind tunnel, for five years and it all started over a curry with aerodynamicist Rob Lewis.
"At the moment there are two wind tunnels in the country to test bikes. They are multi-purpose facilities, you have to fit around what else they are being used for, you can't buy single hour slots and a booking costs around £15,000," he said.
>>> Time trial helmet vs road helmet: what is faster? (video)
To get the most out of your time in a wind tunnel you need to have the opportunity to explore different set ups. "If you want meaningful testing, you need to test over and over, repeat positions etc," explained Boardman. "At the moment some serious enthusiasts might splash the cash on a red letter day, but they are in the minority."
By making a tunnel that is focused on testing bikes rather than cars and other vehicles, Lewis and Boardman were able to come up with a set-up at a price to consumers that is far more palatable.
>>> Movistar riders use an Endura skinsuit with an aero number pocket
Boardman c: "You don't need a rolling road and you don't need to test at 150 miles an hour. If we strip out these functions, what does the fan look like? We sketched it out and realised we could build a tunnel that we could charge people a couple of hundred quid [for an hour session]."
"The idea is you can book just one or two hours. [From testing in the wind tunnel] You can get measurable feed back, not just rely on feel."
Using the wind tunnel may be more affordable for consumers but the performance centre project is much more than just a wind tunnel. The whole project is a substantial investment for Boardman Bikes.
Establised in 2007 Board-man Bikes' rapid growth prompted the company's acquisition by cycle and car parts retailer Halfords. Andy Smallwood, Managing Director of Boardman Bikes, confirmed that the backing of Halfords made the project possible: "From an investment point of view Halfords has given us the ability to fund things like the performance centre."
"We looked at the cost of sponsoring a WorldTour team, multiple millions, and decided that for a similar cost we could create the performance centre. I personally feel the performance centre gives the Boardman Bikes' brand a legacy, a long term venture," he continued.
Boardman explained that there is far more to the performance centre than just the wind tunnel:
"It is a performance centre in the true sense of the word. There'll be physiology testing and much more. It's not just for the elite of the elite. It will have everything to do with your performance, from a sportive rider to the highest level of racing."
"You'll walk into this place thinking what services do I need to improve performance, and it will be there," enthused Boardman.
>>> Eight simple ways to make your bike faster for free
Boardman and Smallwood were keen to emphasise that, although the performance centre will include Boardman Bikes' R & D department, Boardman Bikes wants to do much more than just provide products.
"We're not building a wind tunnel and a performance centre just for product development. It is for the public to explore their potential. We won't tell you what product is best, we want you to explore the options yourself."
Thank you for reading 20 articles this month* Join now for unlimited access
Enjoy your first month for just £1 / $1 / €1
*Read 5 free articles per month without a subscription
Join now for unlimited access
Try first month for just £1 / $1 / €1