Halfords acquires Boardman Bikes
Boardman Bikes company bought by retailer Halfords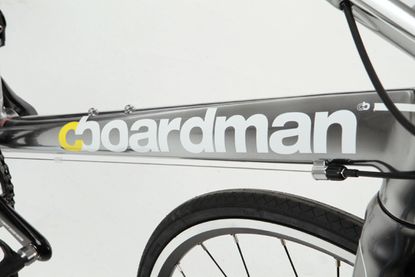 Boardman Bikes has been acquired by cycle and car parts retailer Halfords for an undisclosed sum.
The acquisition of the company founded by former Olympic and World Champion Chris Boardman was announced by Halfords on Wednesday. It follows recent news that Halford's bicycle sales had surged last year, leading to an increase in the company's profits.
Since its inception in 2007, Boardman Bikes' Performance Series have been available exclusively via Halfords, with models priced up to £1,500. This close relationship had mistakenly led many to believe that Halfords already owned the brand.
Boardman Bikes' Elite Series, priced between £2000 and £9000, are currently available via independent dealers and not stocked by Halfords. Despite purchasing Boardman, Halfords will continue not to stock Elite Series bikes.
Although a figure has not being released by either party, it is rumoured that Halfords paid up to £15million for Boardman Bikes. It is thought that money will now be invested by Halfords into developing Boardman's range further.
Halfords chief executive Matt Davies said: "Our investment in Boardman Bikes, which have been ridden by multiple Olympic and world champions, demonstrates our growing position as a specialist cycling retailer."
Boardman himself will continue as the bike company's chair and design director. "This step will take the brand to the next level and their backing will allow us to further develop our research and development and extend our award-winning cycling ranges," he said.
The Boardman Bikes range currently encompasses a broad range of models, including road, time trial, mountain bike, track, cyclo-cross and hybrid ranges.
Thank you for reading 5 articles this month* Join now for unlimited access
Enjoy your first month for just £1 / $1 / €1
*Read 5 free articles per month without a subscription
Join now for unlimited access
Try first month for just £1 / $1 / €1