BOONEN WANTS TO RIDE OLYMPIC TEAM PURSUIT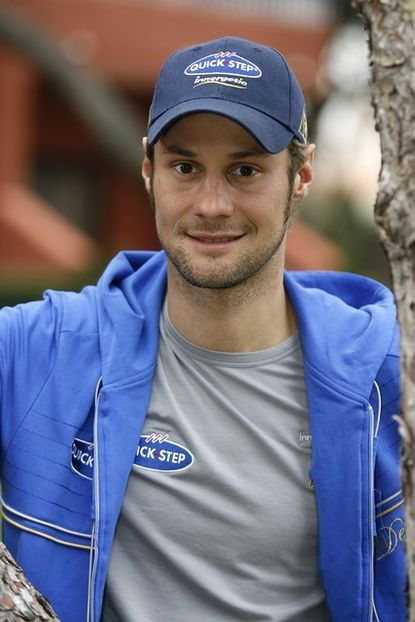 Belgium?s Tom Boonen has a new objective for 2008: ride the team pursuit at the Olympic Games as part of a Quick Step and Belgian quartet.
Boonen is known for his sprinting on the road and success in the classics but rode the kilo on the track as a junior and seems enthusiastic about riding on the track at the Olympics.
Boonen revealed his plans for the team pursuit to Belgian journalist Philippe Van Holle who writes for the La Derniere Heure newspaper during the team?s training camp in Spain. He admits that he, Gert Steegmans, Wouter Weylandt and Sebastien Rosseler will only train specifically for the team pursuit after the Tour de France in July but is convinced they can take on specialist such as Great Britain and Australia.
?I?m 100% sure we can do well, I don?t doubt it one bit,? Boonen said, clearly motivated to take part in the Olympic Games after realizing that the road race course will be too tough for him.?
?I think that me, Steegmans, Rosseler and Weylandt are the fastest riders in Belgium, if not in Europe. I?m enthusiastic and if the Tour goes well like in 2007, it?ll be great training for the pursuit. I?m not bothered about missing the post-Tour criteriums. Who cares about money! I?m a pursuiter, I?ve ridden the kilo, I?ve got a Belgian record. Gert, Wouter, Sebastien have all got experience of riding on the track and so why not go for it.?
?I honestly don?t think the team pursuit is only suited to time trial specialists.
The start is very important but I think I can do the start along with Weylandt and then riders like Steegmans and Rosseler have the distance in the legs to relaunch the speed.?
?It?ll be a great challenge. We?ve got the speed, the only problem is to learn the technique in three weeks because we won?t be able to train much before the Tour de France but if all four of us work hard I think we can do well in the Olympics.?
Under UCI rules Belgium would have to qualify for a place in the team pursuit at the Olympics. However this should not be a problem because another Belgian quartet is currently in Los Angeles for the next rounds of the World Cup and under the rules could earn a place for Belgium and then let Boonen and his Quick Step team mates do the ride in Beijing.
The Quick Step quartet obviously do not have the technique of the best teams in the world but would have the power and speed after riding the Tour de France.
Favourites Great Britain and Australia should perhaps be a little worried.
Photo: Luc Claessen
RELATED LINKS
Click here to view a gallery of photos from the Quick Step Innergetic 2008 team training camp
Thank you for reading 20 articles this month* Join now for unlimited access
Enjoy your first month for just £1 / $1 / €1
*Read 5 free articles per month without a subscription
Join now for unlimited access
Try first month for just £1 / $1 / €1