Bradley Wiggins calls quits on Olympic rowing dream
The first British Tour de France winner had turned his attentions to a new sport, but has now called time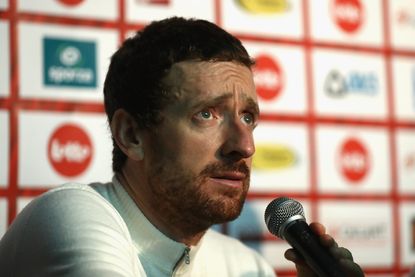 (Image credit: Getty Images)
Sir Bradley Wiggins has revealed he will not be pursuing his dream of rowing at the Olympics.
The first ever British Tour de France winner confirmed he would not be returning to British Olympic team for Tokyo 2020.
Sir Bradley retired from professional racing in 2016, and announced in 2017 that he was chasing a career as a rower.
But speaking on the most recent episode of his self-titled podcast, Sir Bradley said he had given up on his Olympic return.
When asked by The Bradley Wiggins Show co-host Adam Green whether he was back to the rowing, Sir Bradley said: "No."
He added: "I'm still training every day but I've decided I'm not going for the Olympics.
"I've got too much other stuff to do and I need to give myself a break.
"I just haven't got time to train three times day.
"To the level I want to do it to, it's a full time job."
After training with Olympic champion James Cracknell, Sir Bradley competed in the British Indoor Rowing Championships in 2017.
But the 38-year-old finished a disappointing 21st after he mistakenly thought the race had false started, causing him to lose time.
Sir Bradley won the 2012 Tour de France riding for Team Sky, but went through a dramatic body transformation for his rowing career.
During training, he tried to reach a weight of 100kg to be competitive in rowing, 30kg more than when he won the tour six years ago.
Sir Bradley's career included the Tour de France win, six Olympic gold medals and he is the current World Hour Record holder on the track.
The podcast launched in July this year, and Sir Bradley along with co-host Adam Green interview big names in the professional cycling world, analyse races and discuss the latest cycling news.
Thank you for reading 20 articles this month* Join now for unlimited access
Enjoy your first month for just £1 / $1 / €1
*Read 5 free articles per month without a subscription
Join now for unlimited access
Try first month for just £1 / $1 / €1