Bradley Wiggins talks about his cycling mentality in BBC radio documentary
BBC Radio 5 live's Mind of a Cyclist documentary features interviews with Sir Bradley Wiggins, Sir Chris Hoy and psychologist Steve Peters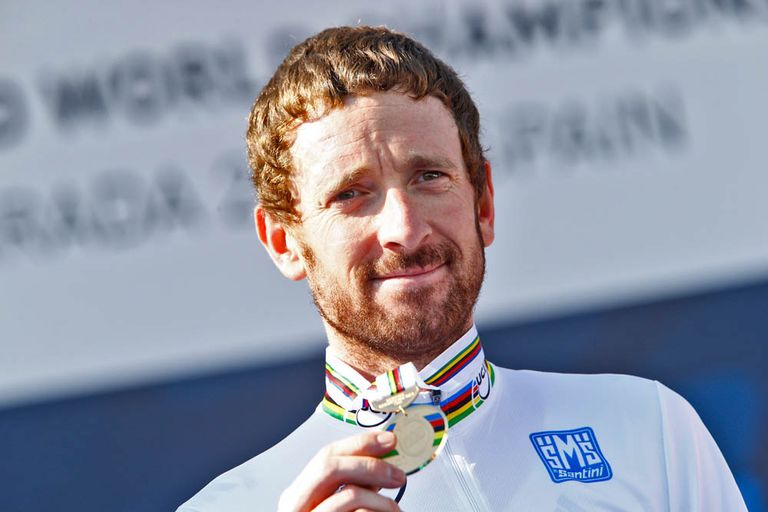 (Image credit: Watson)
An 86-mile ride on Christmas Day – that's just one of sacrifices a young Sir Bradley Wiggins made to chase his dream of becoming a professional cyclist.
As part of a BBC Radio 5 live documentary called Mind of a Cyclist, which will broadcast tonight, Wiggins sits down with fellow Olympic gold medalist Victoria Pendleton to examine the mental demands of the sport at the highest level
"I love the mundane part of the sport," Wiggins says. "I love the romance of doing the training, which is the bit that no-one sees. That might be a 5am gym session or an 8am session in the velodrome before anyone else comes in.
"I've liked the feeling of being slightly ahead of the game and that goes back to being a kid. When I was 17, I rode from London to Rye on the south coast on Christmas Day where the family were staying at Pontins.
>>> Team Wiggins: jersey and full details revealed
"They drove and I rode the 86 miles. Nan was cooking Christmas dinner. I remember thinking the World Junior Championships were the following August and none of my competitors would be doing this on Christmas day.
"I loved the idea of it. That's my motivation."
As well as exploring the mind of 2012 Tour de France winner Wiggins, Pendleton also interviews Sir Chris Hoy, Wendy Houvenaghel and former GB team psychiatrist Steve Peters.
You can listen to Mind of a Cyclist tonight (December 18) on BBC Radio 5 live at 20.00 GMT.