Brainwaves of New York cyclists create cycling stress map of the city
A helmet that tracks rider's brainwaves has been used to track the attention levels of cyclists in Manhatten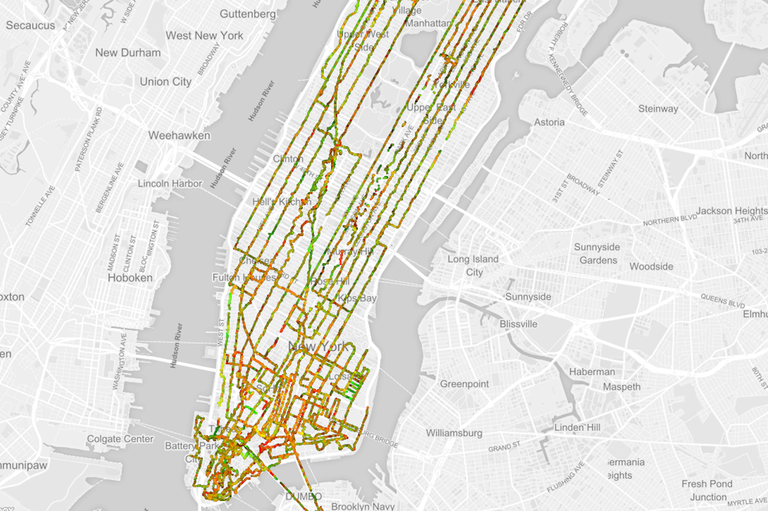 A group of Massachusetts Institute of Technology grad students have used the cycle helmet they invented in 2012 to measure the most stressful roads in New York City.
The MindRider helmet uses an EEG brainwave sensor and tracks the attention levels of riders on every second of their journey, with the collated data used to create a map of the city.
>>> La Marqueta: an illegal alleycat race through New York City (video)
Attention levels rise when the rider is focusing on one thing, such as a swerving car, and then decrease when the levels of focus are lower.
One of the MIT team, Arlene Ducao, told Wired that the project is not a scientific study, with each road covered by one rider once. So the variables in a rider's natural focus will affect some of the data.
It doesn't take an MIT genius to work out that cycling through midtown and lower Manhatten results in the highest attention levels being used, whereas some of the quieter roads to the north of the island were less stressful for the riders.
While many Cycling Weekly readers are unlikely to cycle through Manhatten on a regular basis (unless Bono read our work before his accident), it may lead to interesting studies in other parts of the world as to how stressful two wheels can be.