Bristol cycling improvements 'killing' local business
Owners of an Italian restaurant on St Stephens Street say the removal of parking spaces near their restaurant in favour of a bike lane has lead to £14,000 lost revenue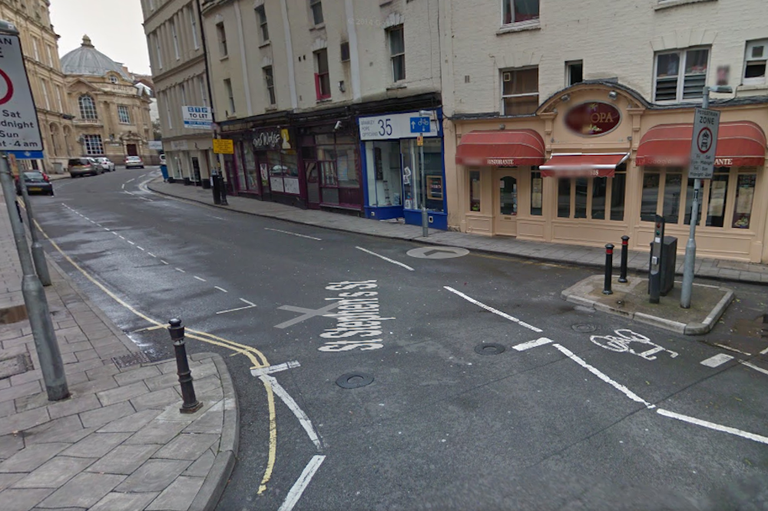 Business owners in Bristol's Old City say the improvement in cycling facilities in the area is killing their business.
Teresa and Pietro Tallo have run the Europa Italian restaurant in St Stephen's Street for almost 25 years say the financial implications of the pedestrianisation of the street are putting a strain on the business, according to the Bristol Post.
>>> Bristol to benefit from Government investment in cycling
The installation of a cycle lane has meant the restaurant has had to give up its parking spaces on the street, leading to £14,000 in lost income for the restaurant, with the work also being carried out over the busy festive period.
"Baldwin Street being dug up has cost us £14,000 in lost revenue. They are taking all the car parking spaces away and it's killing businesses," Mrs Tallo told the Post.
"The cycle lane has been finished and not one person has been using it. People won't come into the city if you can't park.
"I need to park close to the restaurant so we can go to the cash and carry to get stock. They are pedestrianising the Old City and we were told it would be happening in May but they are doing it now, in our busiest time of the year."