Bristol petition to campaign for more safe cycling for children
The lack of safe space for cycling - in particular for children - in Bristol has led to a petition to address the matter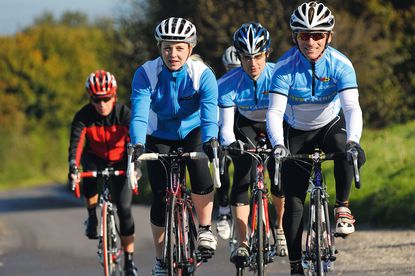 With only a finite pool of safe roads for children to cycle on in Bristol a strongly-backed online petition (opens in new tab) has been created to address the problem, and is gaining support.
Worried parents in the city say that there are too few traffic-free areas for families to cycle on in the area and are therefore proposing that local authorities temporarily close a three kilometre section of the Clifton Downs on four Sunday mornings across 2015.
Circular Road – which hosted the finale of stage four (opens in new tab) of this year's Friends Life Tour of Britain - is the intended stretch of tarmac that is being suggested because of its "uniquely beautiful and flat parkland."
The petition states that families have to drive outside of North Bristol at present to find safe spots for cycling and that by closing for Circular Road "it would also open up the Downs to people with disabilities who don't feel safe cycling on the road alongside cars."
Sustrans, The Bristol Cycling Campaign, Bristol City Council's Health Department and various other organisations are backing the petition which would coincide with the Bristol Green Capital 2015 – an initiative set up in 2007 and now granted the title of European Green Capital next year.
'Equivalent of six primary schools full of children' killed or injured whilst cycling or walking during 2013
Survey reveals decline in children cycling
Thank you for reading 5 articles this month* Join now for unlimited access
Enjoy your first month for just £1 / $1 / €1
*Read 5 free articles per month without a subscription
Join now for unlimited access
Try first month for just £1 / $1 / €1