Bristol's 'Cheesegrater Bridge' to be resurfaced after cyclists' petition
The Meads Reach Bridge will be dismantled and covered in a polyurea surface after a number of cyclists required medical attention after falls on the metal surface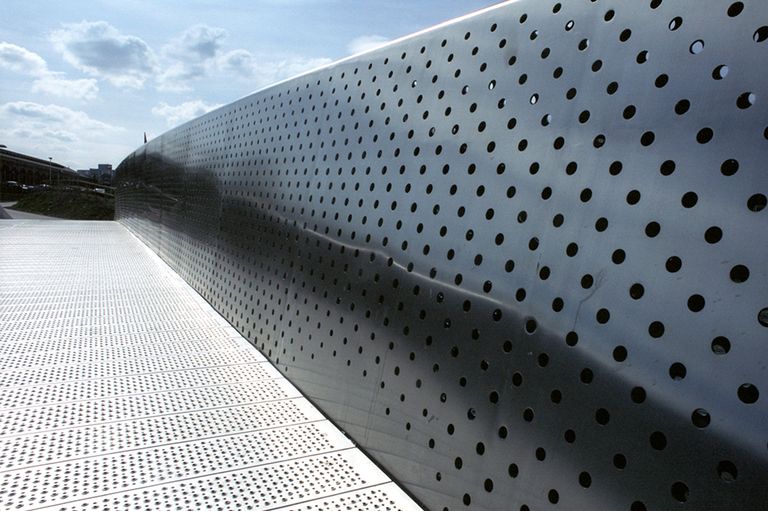 (Image credit: Rob Brewer http://po.st/CTBJKZ)
Bristol's controversial Meads Reach Bridge – known by locals as Cheesegrater Bridge – will be dismantled and resurfaced after dozens of people suffered injuries caused by falls.
The bridge currently has a metal surface with small holes in it, which becomes extremely hazardous when wet and has resulted in signs being erected advising cyclists to dismount.
The Bristol Post reports that cycling groups said several of their members needed stitches, dental work and treatment for whiplash after falls on the bridge, and a petition was started calling for a new surface to be installed.
A spokesperson for Eco South West, who will provide the new polyurea coating, told the Post: "This will involve dismantling each section of the bridge deck and spray-applying polyurea, for a long-lasting anti-slip surface.
"We currently use polyurea on walkways and staircases in housing developments, on marine work areas and warehouse floors among many other applications where safety is paramount.
"Once completed, the bridge will be secure for pedestrians and cyclists, even in very wet conditions. We'll be pushing to get this done as soon as possible as I'm aware this has been a big issue amongst Bristol's cyclists."
It is expected that the work will take seven days to complete once started, with the finished surface being similar to that used on the Sydney Harbour Bridge.