Britain face France in another team sprint final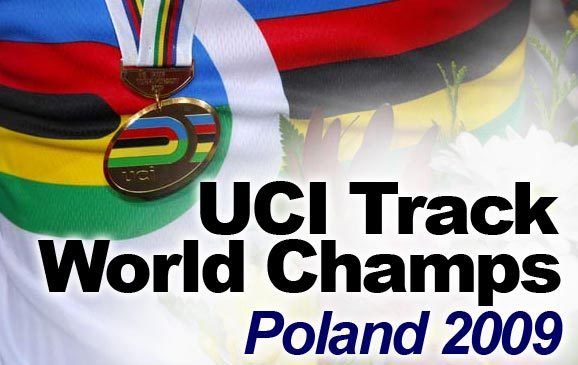 The Hub - Home for all CW's track worlds coverage
Wednesday's live coverage
The rivalry between Great Britain and France's team sprint riders continues, after the nations qualified for the gold medal final.
Great Britain's trio of Jamie Staff, Jason Kenny and Matt Crampton, who replaced the injured Sir Chris Hoy, set a fine time of 43.738, only to see Gregory Bauge, Michael D'Almeida and Kevin Sireau sneak inside it.
Britain won gold at the Olympic Games in Beijing last summer, and the French were victorious in Manchester a year ago.
Qualifying round
1 France 43.614seconds
2 Great Britain 43.738
3 Germany 43.911
4 Australia 44.115
5 Poland 44.865
6 Malaysia 44.996
7 Netherlands 44.999
8 Japan 45.139
9 China 45.201
10 Russia 45.513
11 Ukraine 45.713
12 Spain 45.771
13 Greece 46.578
14 Czech Republic 46.594
15 Colombia 46.722