British Cervélo pros: exclusive interview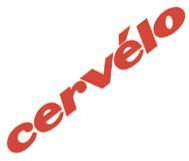 With four British riders on the new Cervélo Test Team, it represents the largest contingent of British riders on one team for almost twenty years.
Cyclingweekly.co.uk took the opportunity to chat with the riders at the team training camp in Portugal in mid-January ahead of what looks set to be an exciting season for the Swiss team.
CW: How are all fitting into the new team?
Dan Lloyd: Yeah good. I think because it?s a new team for everybody, it?s almost easier to fit in. There?s not a group of, say, 18 who?ve already bonded and spent two years together and then seven riders joining who?ve got to get used to everybody else. Everybody?s new and they?re a really good group of guys.
CW: I suppose it helps that the team is so international, so you?ve not got groups of riders separating themselves off from everybody else.
Roger Hammond: I think in an international group it?s all about how long the riders have been together beforehand. At T-Mobile there were 15 or 16 different nationalities and they separated themselves into cliques of riders who?d spent a year or two sharing a room together. It?s normal though that you get on better with them than with somebody who just turns up at a training camp.
CW: Do you think the management has also got a role to play to try and stop that happening to an extent because T-Mobile was notorious for that?
RH: Yeah pre-me, once I got there the cliques were being broken up and there was a bit of a managerial role in it. I don?t think they really have to do much about that this year. Maybe next year.
Dan Fleeman: It doesn?t seem to be happening anyway.
RH: The management is doing it subtly in the room lists and the room lists are not allowed to be changed so it?s one way of making sure that there are no cliques within the rooms and within people sharing together.
DF: They?re deliberately mixing people, I?m with a Spanish guy, Dan [Lloyd]?s with a Spanish guy.
RH: It?s always done on rider ability. They put the best with the worst. Some poor thing had to be with Carlos [Sastre]!
DL: Roger?s with Thor [Hushovd]!
CW: So Dan and Dan, I suppose this is very different from last year with the amount of team staff and mechanics?
DL: It?s a much bigger operation. I was wondering whether there wouldn?t be quite the same family atmosphere that you get with a smaller team. But I?ve got to know everyone really quickly, there?s just as much a family atmosphere already.
CW: Does it give you that bit much more confidence to succeed knowing you?ve got that team infrastructure behind you?
DF: Well [ultimately], you?ve still got to pedal the bike, but it?s all the little details and the little things that get done for you that you had to do yourself before. I don?t think it?s going to make a massive difference; there?s just less stress. You don?t have to worry about taking a million little things to a race.
Above: the official team launch in Portugal in January
CW: So Roger, you?re gearing towards the Classics again this year?
RH: Pretty much. It?s just Qatar that?s different from the last years, but otherwise it?s pretty much the same programme [as before]. Tirenno-Adriatico and then Milan-San Remo.
CW: Was moving towards a smaller team part of the reason behind leaving Columbia?
RH: Not at all. I don?t see this as a step backwards; it?s a step sideways to a different environment. It actually suits me better. [In the past] I?ve always felt a little bit embarrassed about how the sponsors were treated at the big teams so know I can feel good about myself when I?m taking their money. Hopefully they?re paying me for a service now and I feel I can do that service better here than in any of the other teams. That?s the thing that interested me about this team; it never once crossed my mind about being with George [Hincapie] or whoever in the team, because if I?m going to win Paris-Roubaix, I?ve got to ride away from George whether he?s on my team or against me. If you?ve got the legs in the Classics, you win the Classics. I?ve always said that the way to win the Classics is to be part of a very strong team, you need strength in numbers. On paper, I see this team as actually a strong team on paper than Columbia. I?m really looking forward to the Classics and I?m hoping that there will be four of five of us left in the final of Roubaix. That?s the only way I?ll be able to win Roubaix if there?s four or five of us and I?m able to sneak off with my team-mates blocking behind me because if it comes down to a straight power-shootout with Tom Boonen and Fabian Cancellara then who would you put your money on? That?s a disadvantage about being a favourite for these races is that everybody looks at you and the rest of us can profit from that. It wasn?t a tactic we were really able to use last year, because of how successful Columbia was. It?s definitely a card we can play this year.
CW: So do you see yourselves as representatives of Cervélo?
DL: It?s not just Cervélo, it?s a group of sponsors who are putting a fair amount of resources behind it and we all get something back from it in terms of product development, but also if they want to bring dealers along to the race and show them what the team is all about, they can do that. Every sponsor has put a lot behind it, although Cervélo has the main name, it?s not just them involved.
RH: I think it?s the first team I?ve ever been in where I?m starting to get to know sponsors and representatives of sponsors and getting to know them on first name terms. I?ve had to learn more about bikes in the first training camp in this team than I?ve done in 25 years as a bike rider.
DF: All the sponsors know all of our first names as well, that?s what?s amazed me. It?s really friendly.
CW: So is the Cervélo sponsorship set in stone or is it open to other title sponsors as well?
DL: They said to us at the first camp that at the moment it is, it?s a team that they very much wanted to have. They?ve got the money to fund it for the next few years. I think if a big sponsor came along then they would change the jerseys. But the ethos will always remain the same in terms of giving something back to the sponsors.
RH: They?ve made a big point of saying, ?this isn?t something temporary while we wait,? this is how it is and if somebody become a title sponsor then I think that place is available. But it?s not necessary.
DF: In terms of money, we?ve got the budget covered.
RH: If somebody came along, they?re welcome, but we won?t change how the team operates and what it stands for.
CW: Speaking to Thomas Campana [the team manager] he said that he?d been to Paris to meet with ASO and give him a presentation about the team. Do you think the team has enough to offer to be invited to the big ASO races?
DL:?Yes!
DF: Yes!
RH: We?ve got a potential winner of Paris-Roubaix and the Tour de France so just on a cycling level we should be there but I personally believe we?re the most professional team towards our sponsors. On that respect, I think we should be the first team to be signed up. On a sporting level, definitely as well. It would be a strange decision if we weren?t invited.
CW: Dan and Dan, this is the first top flight squad for both of you. How do you feel ahead of this season?
DL: Well, like Dan [Fleeman]?s been saying you don?t want to rest on your laurels now and feel that you?ve made it. Especially for me, it?s been a long slog to get here and at times I almost felt like giving up over the winter where I?ve not had a team until January, for example, so it?s a real opportunity to kick start my career. For me, it?s a bit later than it might have been, but I?ve still got a good few years left to get results and to work with big riders and learn more about the sport and racing. I?m looking forward to getting going really.
DF: For me, it?s just a good opportunity to ride races that really suit me, whereas in the past I?ve had to ride a variety of races, for example semi-Classics in Belgium that really don?t suit me.
Above: Roger Hammond takes an impressive win at this year?s Tour of Qatar
CW: Are you still dreaming about Roubaix, Roger?
RH: Yeah of course. The moment I stop, I?ll stop bike riding.
CW: Any plans to ride a Grand Tour this year perhaps?
RH: The problem is, I?ve dug myself a hole with the Grand Tours. I?ve always said that I?ll wait until there?s one without a doping scandal, before I ride one, for the last five years there hasn?t been one yet. I?m still waiting. Hopefully the Giro will be alright so I can try one of the other two later this year.
CW: It must be incredibly frustrating with you to ride with people who later test positive.
RH: The thing is, you just have to look at yourself and be able to look in the mirror and be proud of what you?ve done. If everybody else around me cheats, then it?s up to them but they won?t get out of cycling what I?ve got out of it. Whether they win Roubaix or not win Roubaix. If I win Roubaix, I?ll be proud. I don?t think [Johan] Museeuw is very proud of his victories and he?s been caught cheating. Dave Millar is a little closer to home being a British rider. For all of the glory he had before his ban, he can keep it all just so that I don?t have one day of what he had after his ban. He had a very hard time for two years and I just wouldn?t want that in my life and my family doesn?t want that in their lives.
DF: I don?t care what anybody else does, it?s what I do [that matters]. Whether they beat me or not, if they want to cheat that?s up to them. They might cross the line first but did they really beat me? It?s better to be able to sleep at night than having a trophy hanging on your wall that you know you got from cheating. If you dwell on it, it?s just going to affect you, and why should you let some cheating scumbag affect your life? If you start thinking, ?they only beat me because they were cheating,? then they?ve beaten you already.
CW: Are you finding it more difficult to train and keep the motivation up as you get older, Jeremy [Hunt]?
JH: No, I still love cycling. I still love riding my bike and it?s easy riding a bike. I don?t have any problems going training, but then again I live in the sun in the winter. It makes life a lot easier.
DL: You were finding it quite hard out training the other day!
RH: Yeah! You went off home pretty quickly yesterday!
JH: Yeah, it was cold and wet! Maybe I would find it hard if I lived in England.
CW: So have you still got any big ambitions in cycling?
JH: I?d really love to win a semi-Classic or a Classic. I?ve come close a couple of times. There?s ambition there still.
CW: Jeremy and Roger, do you think you will be able to pass on some of your experience to the two Dans?
JH: For sure we can.
RH: I don?t think they need that much help to be honest. They?re on the right path, I just hope they realise that they?ve got some experience to rely on if they need it.
JH: It?s not hard to learn when you?ve got the riders that we?ve got on this team. If you follow them and listen to them, then it?s all you?ll need.
CW: Dan [Fleeman], is it a big motivation to have people like Carlos Sastre and other big climbers on the team?
DF: Yeah definitely, because it means if I go to a race like the Giro d?Italia, [although] I?m not going to win it, but I am capable of helping them. Whatever that job might be, it means I?m going to a race with a purpose.
Above: training together in the sun at the official training camp in Portugal
CW: Is there anything you really want to win, Dan [Fleeman]?
DF:The Tour?!
DL:?of the Peak!
JH: The Tour of the Peak!
DL: You?ve got a reliability trial coming up next week, haven?t you Dan?
DF: [Laughs] Ideally, I?d like to win one of the shorter stage races. A 2.1 or a 2.HC. The other thing I?d like to do is ride a Grand Tour and help somebody like [Carlos]. Doing something like that would give me just as much satisfaction. I don?t know how I?d get on, I?ve never done more than a ten-day stage race so I might be dead after two weeks [in a Grand Tour]. It?ll be quite interesting to see how I?d perform in a longer race.
CW: Which is the longest stage race you?ve done, Dan [Fleeman]?
RH: The Surrey League five-day!
DF: I?ve never done the Surrey League five-day!
DL: How many days is that? [laughs]
DF: Probably the Tour of Qinghai lake in China, actually, which was nine days. I?ve done a lot of seven-day stage races but obviously there?s a massive difference between one week and three weeks?
DL:?two weeks! [laughs]
CW: What would you like to win, Dan [Lloyd]?
DL: There are no particular races, but I?m down for Amstel Gold, that?s something I?d like to have a shot at. But there are a couple of other guys in the team who want to do really well there, and they?ve got a lot more experience. I like a variety of races and I like the fighting for position that you get in the northern European races. The Nationals would be a good one as well, because we?ve got a really strong team for that one. I normally come into good form around the end of March, so either have a go myself or help somebody else if I?m going well.
CW: Do you think it is good for the women?s team to be attached to such a high-profile men?s team?
RH: I think it?s good for the women, it brings in all the sponsors that are sponsoring the men?s team to sponsor their team as well. If we co-exist and it benefits both teams, then I think it?ll be a good way forward.
RELATED LINKS:
Dan Lloyd: rider profile
Dan Fleeman: rider profile
Roger Hammond: rider profile
Jeremy Hunt: rider profile
Carlos Sastre: rider profile
Heinrich Haussler: rider profile
Cervélo training camp: blog part one
Cervélo training camp: blog part two
Cervélo Test Team launch photos
Thank you for reading 20 articles this month* Join now for unlimited access
Enjoy your first month for just £1 / $1 / €1
*Read 5 free articles per month without a subscription
Join now for unlimited access
Try first month for just £1 / $1 / €1