British Cycling promote sustainable living with Prince of Wales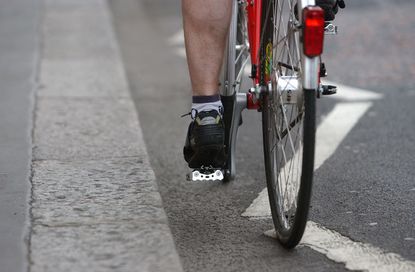 British Cycling, cycling's governing body in the UK, has joined the Prince of Wales' initiative to promote and support sustainable living.
BC's role will, naturally, be to highlight the benefits of cycling and encourage more people to use a bike as a means of cummuting to and from work. It's all part of the START initiative set up by the Prince's Charities Foundation.
The START programme is officially kicked off on Monday September 6, when the Prince of Wales embarks from Glasgow on a five-day tour of Britain to highlight various ways of sustainable living. The tour finishes in London on Friday, September 10.
Whilst in Glasgow, the Prince will open the Start Cycling Challenge, aided by Rapha-Condor-Sharp riders Dean Downing and Matt Cronshaw.
On Wednesday, September 8, British Cycling are laying on a free cyclists' breakfast in Manchester's Albert Square from 8.30am to coincide with the Prince's visit to the city.
The following day, Thursday, September 9, a free cyclists' breakfast will be served up in Birmingham's Millennium Point at 8.30am.
"Cycling is enjoying a boom and with London hosting the 2012 Olympic and Paralympic Games, we have a unique opportunity to turn Britain into a true cycling nation," said Stewart Kellett, British Cycling's reacreation and partnerships director.
"Cycling is a fantastic sport, a fun way to keep fit and we also believe it can be a driver in making the workplace a healthier and happier place. By supporting the START initiative, we are putting cycling on the sustainable map of Britain."
External links
Prince's Charities Foundation START initiative website
Thank you for reading 5 articles this month* Join now for unlimited access
Enjoy your first month for just £1 / $1 / €1
*Read 5 free articles per month without a subscription
Join now for unlimited access
Try first month for just £1 / $1 / €1