CAVENDISH: SURPRISED BY PROLOGUE WIN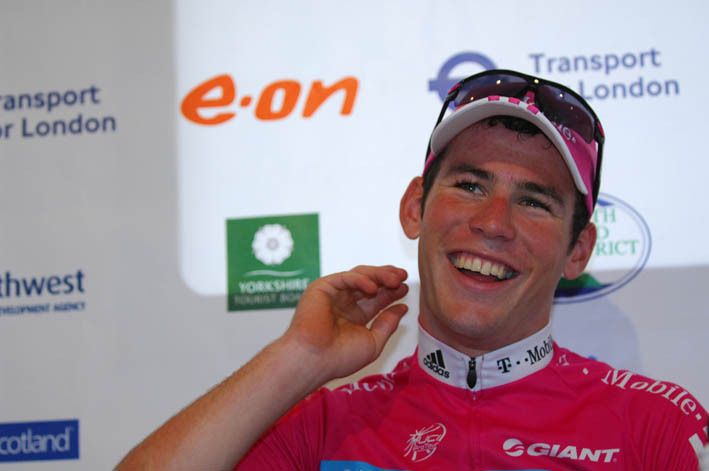 Mark Cavendish has already shown he can win sprints against the fastest finishers in the world but surprised even himself by winning the prologue of the Tour of Britain on Sunday.
He spent a painful hour in the dentist?s chair last week having a wisdom tooth removed and was worried about his fitness but used his natural speed and bike handling skills to fly round the tight 1.6-mile circuit.
?It was definitely a surprise to win. I?ve got a track background and that helps my speed but when I crossed the line I shook my head because I didn?t think I?d done enough, but then my team started telling me I was fastest.?
?I was disappointed not being able to show what I cold do in the Tour de France and I knew I owed the British cycling fans a win. I was determined to win a stage in what is my home national Tour but thought I?d do it in the sprint on one of the flatter stages. I was worried about my fitness after my tooth problem but I think being fresh helped me.?
?I haven?t got a realistic chance of overall victory in the Tour of Britain because of the hilly stages later in the race but I?m going to hang onto the yellow jersey as long as possible and I think the first road stage to Southampton will end in a sprint.?
RELEVANT LINKS
ToB riders angry over manual prologue timing
Cavendish wins Tour of Britain prologue
Tour of Britain 2007 preview