Chris Boardman calls for cycling training for all children
Chris Boardman, British Cycling's policy advisor, says cycling training can help curb childhood obesity.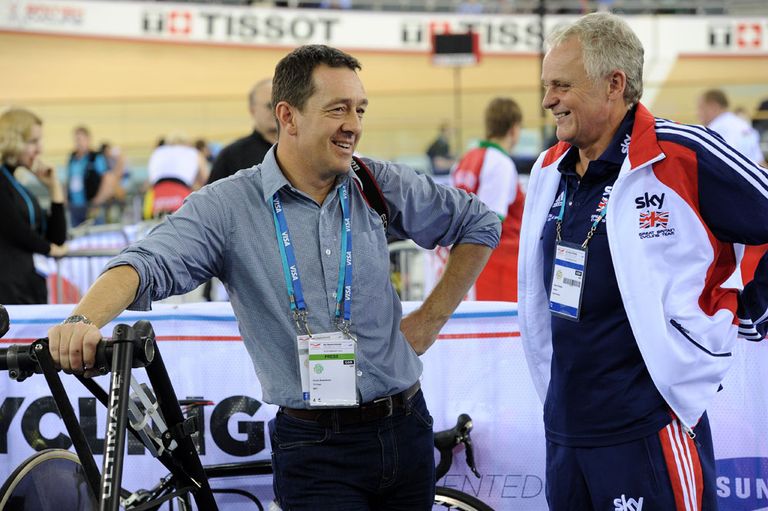 Chris Boardman has called for cycling to be prioritised as a form as transport, with fears that childhood obesity rates will continue to grow.
Speaking at Modeshift's annual conference, Boardman advised that cycle training for all children will help curb the problem, with one in three children under 15 now overweight or obese.
"For the first time there is now a danger that the next generation's lifespan will be shorter than ours," he said.
"Obesity in children is a ticking timebomb across Britain and until we start prioritising cycling as a form of transport and building exercise into young people's daily lives this problem will only get worse.
"Cycling is a vital life skill that all children should have and is something that children carry with them throughout their adult lives. Bikeability training shouldn't just be the preserve of children whose schools or local authorities happen to promote cycling - it should be for everyone.
Earlier in the week, Boardman courted controversy when he featured in a BBC Breakfast cycling safety video without a helmet, going on to say he believes they can be a 'barrier to cycling'.
BC have partnered with Modeshift in an attempt to support local communities to make positive changes to adopting active travel choices.
Since the cycling proficiency test was scrapped in 2007 only half of schools now offer cycling training, but Boardman hopes the partnership with Modeshift will encourage more to sign up.
"We've taught thousands of young people how to ride bikes but there are still millions of children who are missing out on cycling," he continued.
"Our partnership with Modeshift to encourage positive action at local level will strive to turn this situation around. Positive action at a local level, however small, can have a powerful ripple effect if those actions are replicated widely."
Helmets "not in the top 10 issues affecting cyclists", says BC policy advisor
British Cycling policy adviser Chris Boardman highlights issues of road safety relating to lack of cycling infrastructure