Cities named where cycling is 'worse for health than not doing it at all'
High levels of pollution in some cities mean than the health benefits of commuting to work by bike are cancelled out - For vast majority of people, though, the benefits of cycling outweigh the risks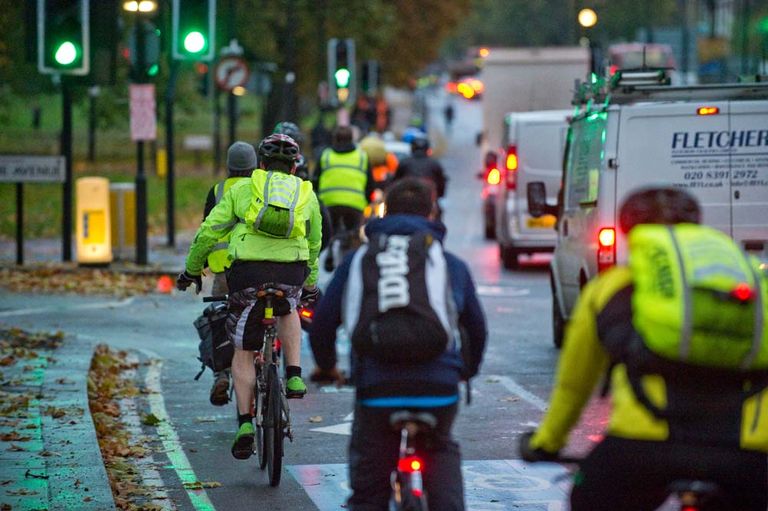 (Image credit: Rupert Fowler)
Research into the effect of high pollution levels on cyclists in cities across the world has highlighted those places where the health benefits of just 30 minutes of cycling are outweighed by the negative effects of breathing bad air.
Researchers calculated a 'breakeven point' in minutes, where breathing in polluted air while cycling meant that the exercise started to be detrimental to cyclists' health, reports the Guardian.
They found that cyclists in the most polluted cities – based on World Health Organisation (WHO) pollution figures – would only have to ride for 30 minutes before hitting the 'breakeven point' and their health would start to suffer.
>>> Milan's pollution problem means people may get paid to cycle to work
The most polluted cities are named by WHO as: Zabol in Iran; Allahabad in India; and Gwalior in India.
Doha, Qatar, which hosted the 2016 UCI Road World Championships, is also among the worst polluted, with the 'breakeven point' being 105 minutes of cycling before suffering ill effects from air pollution.
The majority of pollution came from motor vehicles emissions and industry, though could also be contributed to from dust.
The study found that all European cities' air quality was sufficiently good enough that the benefits of cycling always outweighed the negative aspects of pollution.
"The benefits of active travel outweighed the harm from air pollution in all but the most extreme air pollution concentrations," said one of the report's authors, Audrey de Nazelle from Imperial College's Centre for Environmental Policy.
"It is not currently an issue for healthy adults in Europe in general."
The full report was published in volume 87 of the journal Preventive Medicine.