Cliff Shrubb, frame builder, dies aged 79
Cliff Shrubb made frames for the likes of Sean Yates, Tony Doyle and made the bike sued by Dave Le Grys to set a British speed record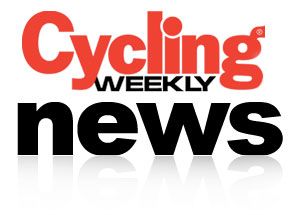 Words by Richard Hallett
Cliff Shrubb, who has died aged 79 while on a cycle ride with friends, was one of the generation of British frame builders whose output largely preceded the advent of mass-produced aluminium and, later carbon-fibre competition cycle frames.
Entering the cycle trade at 16, he learned the craft of frame building at manufacturer Claud Butler's Clapham factory, working at first on frame repairs before progressing to the frame production line proper.
Following the demise of Claud Butler, he worked for IBM for five years on factory clocking-on systems before heading to Australia. Living in Melbourne, he continued to work on time recording systems before returning to the UK in 1965.
Happy in his regular line of work, he only began to build frames in the late 1970s as a spare time activity. He rented a workshop owned by George Clare, owner of Geoffrey Butler Cycles in Croydon, where he built frames for the local racing fraternity under his own and the Geoffrey Butler labels.
By the early 1980s his reputation was such that he provided frames for leading riders including Sean Yates and Tony Doyle. He built one of the first 'lo-profile' track frames for Yates, who rode it unpainted in the national pursuit championships and, more recently, in time trials on the road.
A talented engineer, he tackled many unusual projects including the bike ridden by Dave Le Grys to set a UK paced speed record in 1985. Its double bottom bracket design was followed almost exactly in the machine used by motorcyclist Guy Martin to set the current record last year. Modest as ever, Cliff's response was a mild nod of recognition.