COMMUNITY OFFICERS WHO STOPPED RACE 'EXCEEDED AUTHORITY'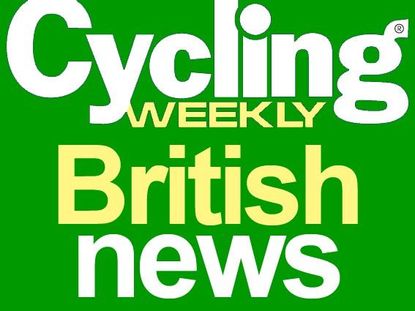 Two Police Community Support Officers who stopped a bike race were criticised for their actions by police sergeant James Makepeace (Wildside RT) who was riding it. He told them they had exceeded their authority.
The incident happened when the CSOs received a complaint about the Addiscombe CC Surrey Road Racing League 60-mile event on March 29.
According to Makepeace, a local resident had voiced concern about the safety of the event and asked the police to take a look.
The race was being held in heavy rain and strong cross winds and when the two police Community Support Officers (CSOs) saw riders echeloning out across the road they suggested to the commissaire that he stop the race.
Commissaire Keith Brooks, who had become concerned with the standard of riding in windy and wet conditions, agreed the race should be stopped. It was the manner in which it was stopped which caused concern. As Brooks waited his chance to get through the pack, the CSO's put their blue flashing light on and drove past the bunch.
As it was, only the main bunch was halted in the closing stages of the 60-mile second and third-category race. The leading break of 16 riders were out of sight and continued to the finish on the Henfold Circuit near Dorking, where Ben Wilson, a BC private member, won. There were 22 finishers. 20 dnfs, and 34 riders disqualified!
Makepeace, a former junior international, accused the Community Support Officers of driving dangerously.
"The issue for me was how they stopped the race," said Makepeace. "That's the commissaire's job. His decision.
"A police CSO is not a warranted police officer. They don't have the authority to put the blue light on when moving. They don't have the authority to stop a race," said Makepeace who described what happened.
"I heard a repeated beeping on a horn and looked back to see this silver jeep thing, with the lettering, Community Support Officers on the side. I heard shouting, and I thought what's he doing. The race was going downhill at 30mph. He was on the wrong side of the road and vehicles had to stop for him.
"Ahead was a right-hand bend and a T-junction where the race would go left. He pulled sharply into the junction, and stopped across both sides of the road. It was wet and dangerous. I saw riders run into the back of his vehicle. But no one was hurt.
"I told the CSO I was a police sergeant in Sussex who supervises CSOs! And he said to me, 'well this is Surrey, mate'. I told him that what he had done was more dangerous than the race!
"I said to him 'I know what you can do. You should know what you can do. But you don't know."
Makepeace has made a formal complaint to Surrey Police about the incident.
"As far as organisation of the race is concerned, it was first class," added Makepeace.
Keith Brooks, the race commissaire, told Cycling Weekly that he had become concerned at what he described as "poor riding" in difficult conditions. "Unfortunately there were echelons. One rider ended up in a ditch, another touched wheels
Cars approaching the race were forced to stop."
Unfortunately, they included the CSOs in their car, who had received a complaint about the race.
"They were very nice about it," said Brooks, "saying they didn'twant to stop the race, suggesting a talk afterwards in the dressing rooms.
"But then they followed the race and saw riders swinging out across the full width of road.
"They then said to me it will have to stop. I agreed. And they put their blue light on and drove past!"
"They stopped a bit quick," said Brooks who heard there had been spill, but when he asked who had fallen, no rider came forward. He has filed his report to the police about the incident.
Ironically, the CSOs commented on how well the event was organised. Brooks said the Surrey Cycle Racing League enjoys excellent relationships with Surrey police.
Thank you for reading 10 articles this month* Join now for unlimited access
Enjoy your first month for just £1 / $1 / €1
*Read 5 free articles per month without a subscription
Join now for unlimited access
Try first month for just £1 / $1 / €1
Keith Bingham joined the Cycling Weekly team in the summer of 1971, and retired in 2011. During his time, he covered numerous Tours de France, Milk Races and everything in-between. He was well known for his long-running 'Bikewatch' column, and played a pivotal role in fighting for the future of once at-threat cycling venues such as Hog Hill and Herne Hill Velodrome.