"Courageous" bike shop manager chases down thief who robbed customer
He managed to rescue a mobile phone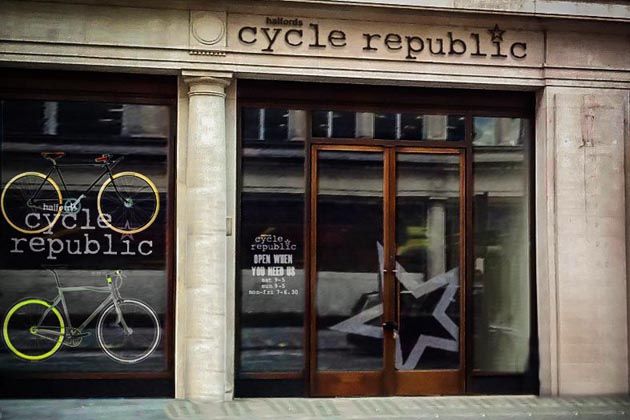 A bike shop manager in Manchester has been hailed as "courageous" after chasing down a thief who robbed a mobile phone and wallet from one of his customers.
The Manchester Evening News reports that the customer was browsing bikes in the Cycle Republic shop near Manchester Piccadilly on Thursday November 5 and left his phone and wallet on a windowsill. The thief entered the shop, encouraged the customer to ride around on one of the bikes and then ran away with the wallet and phone.
Luke Pearson, the shop manager, and Tib Palk, a fellow staff member, chased the thief down the street. They tackled the robber and wrestled back the mobile phone but the thief bit Pearson and was joined by an aggressive accomplice allowing them to flee the scene with the wallet.
>>> How not to steal a bike: slapstick thief leaves empty handed
Speaking to the Manchester Evening News, Pearson said: "It was not the fact you are getting the mobile phone back, it is somebody doing something illegal it is the fact it will affect somebody, and somebody is going to get away with doing it.
"Cyclists are not very good runners, you need to have shorter hamstrings. My colleague was quite fast, I needed to catch him up."
PC Graham Siddall of Greater Manchester Police said: "Both staff members showed courage chasing the man as they did not know whether he was carrying a weapon or not."
>>> Alleged bike thief hit by a bus as he tries to get away
The man is described as being white, 6ft 1in tall, of stocky build, had short shaven brown hair, in his mid-30s, wore a tracksuit, black trainers and spoke with a local accent.
Anyone with information should phone police on 101 or the independent charity Crimestoppers, anonymously, on 0800 555 111.
The customer ended up purchasing a bike from the store despite the robbery.