CTC claim charitable status will enhance the Club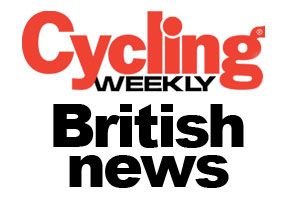 Get The Leadout Newsletter
The latest race content, interviews, features, reviews and expert buying guides, direct to your inbox!
Thank you for signing up to The Pick. You will receive a verification email shortly.
There was a problem. Please refresh the page and try again.
Is the CTC, the national cyclists' organisation and currently part charitable trust, right to convert to become a full charitable trust - a 'unified membership charity'?
Yes, say CTC Council. It will strengthen the Club. No, say three councillors and one former councillor. It will be the ruin of the Club. Who to believe?
How is it possible to gauge the strength of feeling on this issue among the membership, who will vote for or against at the agm in Loughborough on Saturday, May 15? The posting on the internet forums are perhaps too few to be representative. If they reflect anything, it's a distrust of national bodies. So nothing new there!
But it is fair to say that the majority of the CTC Council who voted to put this to the membership (only one against at the time) and CTC Director Kevin Mayne, are worried by claims made by what they describe as a "minority" group.
Two more councillors have since had a change of mind. The one thing both camps appear to share in common is the ability to state their case with conviction, claiming back up by "experts". But how many share their "convictions"?
Experts? They guarantee what, precisely? The Titantic, remember, was designed by an expert.
CTC Council chair David Robinson addresses the issues with conviction in the latest edition of the CTC's magazine, Cycle. He says that local and national governments see the CTC as part of the solution to issues of health, transport and climate change. Becoming a full charity will enable the Club to do more.
"We have record levels of membership and our charity delivers a huge range of local programmes to bring new people to cycling," writes Robinson. "This externally funded work means that we are reaching an even wider audience without asking you to pay for it, and as a membership charity we can use Gift Aid to do even more."
He said that set against this there have been allegations of "financial problems" and "threats to member benefits" from CTC becoming a membership charity.
Robinson discounts these claims, saying: "just like our campaigning, our internal discussions have to be conducted professionally and with authority, basing our case on solid evidence." Robinson is satisfied, he says, that "all matters affecting the change have been scrutinised and that you can vote with confidence."
The case against is being fronted with equal conviction by CTC councillors John Meudell (South East) and Gregory Price and Helen Vecht (London). Muedell says: "The CTC case for unification centres on a number of internal and external reports which, far from building an overwhelming case for unifying CTC into a single charitable organization, avoid addressing key implications of such a change in status.
"Within a charity trustees are obliged to act in the best interests of its charitable aims and, as a consequence, the interests of its members become secondary."
"CTC is a complex organization, in my view unnecessarily so, and combining charitable and club functions into a single charity is not the answer. The breadth of CTC's activities means it is simply not possible to manage either or both effectively under the current proposals. "
"CTC National Council, management and staff will no longer have their freedom of action (sic) limited by considerations elsewhere in a large monolithic organization or through having to negotiate with government regulators."
There you are, 16 lines apiece, for and against. Clear? There's a lot more detail, but that's it in nutshell. Both sides passionately believe they are right!
Thank you for reading 20 articles this month* Join now for unlimited access
Enjoy your first month for just £1 / $1 / €1
*Read 5 free articles per month without a subscription
Join now for unlimited access
Try first month for just £1 / $1 / €1
Get The Leadout Newsletter
The latest race content, interviews, features, reviews and expert buying guides, direct to your inbox!
Keith Bingham joined the Cycling Weekly team in the summer of 1971, and retired in 2011. During his time, he covered numerous Tours de France, Milk Races and everything in-between. He was well known for his long-running 'Bikewatch' column, and played a pivotal role in fighting for the future of once at-threat cycling venues such as Hog Hill and Herne Hill Velodrome.