'Cycle helmets bill' nothing more than hot air
Bill up for debate in the House of Commons tomorrow aims to instigate research into merits of compulsory helmets for cyclists aged under 14 - CTC's Roger Geffen says the government is 'firmly opposed to helmet compulsion'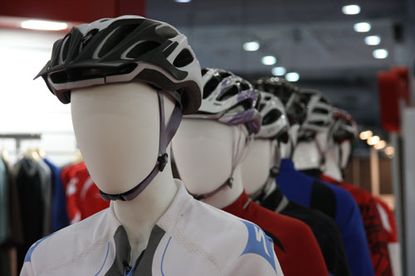 A so-called "cycle helmets bill", up for presentation tomorrow (Friday, September 12) in the House of Commons has only a "hypothetical chance of being debated, let alone being taken seriously" according to CTC Campaigns Director, Roger Geffen.
If passed, The "Protective Headgear for Cyclists Aged Fourteen Years and under (Research) Bill", tabled by MP Annette Brooke, would "require the Secretary of State to commission research into the merits of requiring cyclists aged fourteen and under to wear protective headgear".
Although the Bill got a few people hot under the collar on social media this week, Geffen says the government is "firmly opposed to helmet compulsion" with a much more important Cycling and Walking Delivery Plan announcement imminent.
Geffen says: "It is sad that Annette Brooke is still pursuing her misguided crusade to impose a helmet law on child cyclists, despite clear evidence that this would shorten far more lives than it could possibly save.
"The good news is that her Bill is only a Presentation Bill, which has only a hypothetical chance of even being debated, let alone taken seriously. With the Government's long-overdue Cycling and Walking Delivery Plan now awaited and a Commons debate on cycling now forthcoming, Parliament surely has more important things to do than banning children from cycling without helmets."
Cycle campaigners argue helmet compulsion reduces cycling rates, which in turn has a negative impact on cycling rates, and that active travel is a key part of tackling the growing burden of obesity, heart disease and diabetes, all of which are attributed to sedentary lifestyles with significant costs to society and the NHS.
Brooke is MP for Mid Dorset and North Poole and, according to the local Lib Dems website, Parliamentary Champion for Save the Children.
Meanwhile cycling minister Robert Goodwill cycles without a helmet, as did his predecessor Norman Baker.
The helmet debate rears its head, politically speaking, from time to time, with Jersey recently passing a law that under-14s must wear a helmet, with a £50 fine for non-compliance. However, that has been criticised for being led by emotion, rather than evidence.
The imminent Cycling and Walking Delivery Plan, meanwhile, will set goals and targets for active travel, although concerns remain this will not be backed up with long-term funding for cycling infrastructure.
Advertising Standards Agency now says that 'See Cyclist, Think Horse' advert was not socially irresponsible for showing a cyclist without
Thank you for reading 20 articles this month* Join now for unlimited access
Enjoy your first month for just £1 / $1 / €1
*Read 5 free articles per month without a subscription
Join now for unlimited access
Try first month for just £1 / $1 / €1