Cycling Canada 'cannot condone' secrecy of historic doping violation by former rider
Former Canadian Olympian Clara Hughes reveals she tested positive and served a three-month ban in secret in 1994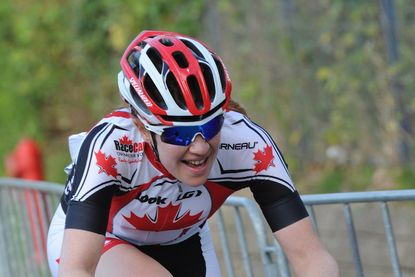 (Image credit: Watson)
Cycling Canada insists it will learn from its mistakes after a doping ban served by former rider Clara Hughes was kept secret for more than 20 years.
In her memoirs, set to be released this week, Hughes revealed that she tested positive after the World Championships in 1994 but her three-month ban was only known about by her national team manager and three other people, who kept silent.
The governing body was reportedly contacted by Hughes in August, according to CTV, and told that the autobiography would reveal the anti-doping violation.
>>> Astana ejected from MPCC over doping issues
And although anti-doping practices have moved on a great deal since 1994, Cycling Canada says it cannot condone the secrecy that surrounded this incident.
"Regardless of the practices of the day, Cycling Canada believes in full, fair and open disclosure of all doping related offences," a statement said.
"Cycling Canada is proud of its current role as a leader in the anti-doping movement and remains committed to learning from the mistakes of the past so we don't make them again."
>>> Michele Ferrari and son called for testimony in Italian Olympic Committee doping case
Hughes won two bronze medals at the 1996 Olympic Games in Atlanta and went on to win the Commonwealth Games time trial in Manchester six years later.
She then turned her hand to speed skating, winning four medals across three Winter Olympics between 2002 and 2010, before returning to the road for the 2012 Olympics, where she finished fifth in the time trial.
Thank you for reading 20 articles this month* Join now for unlimited access
Enjoy your first month for just £1 / $1 / €1
*Read 5 free articles per month without a subscription
Join now for unlimited access
Try first month for just £1 / $1 / €1