Cycling infrastructure needs to improve before London bike hire scheme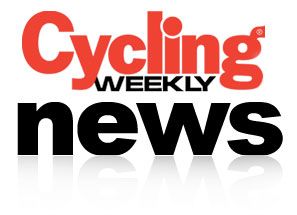 If Mayor of London Boris Johnson's London bike hire scheme - due to launch in 2010 - is to be a success, there needs to be a Zone One 'Bike Grid", according to the London Cycling Campaign (LCC).
LCC's suggestion is a less than subtle reminder that beneath Transport for London's pro-cycling rhetoric too little quality engineering has been done to improve cycling conditions meaning the roads generally remain a free-for-all with motor traffic and cyclists competing for space.
The campaigners are calling for a network of safe, unbroken, high-quality cycle routes running north-south and east-west, with one complete central ring.
LCC have welcomed the news that money is to be spent on improving the road infrastructure in Zone One, but say it is not enough, that the project "lacks strategic direction".
"If you wanted to complete a central London BikeGrid would you ask nine boroughs to pitch in their unrelated priorities? No, you'd set up a strategic framework to oversee the improvements?" Koy Thomson, LCC Chief Executive, said.
He added: "To have the cycle hire experience fall so far short of expectation because of the poor quality of London's cycling infrastructure would be a disaster."
He also points out that the system will not compatible with Oyster cards one of the mayor's original objectives."This has been dropped to speed up implementation. The Cycle Hire scheme should be fully integrated with all other public transport, giving travellers easy choice between different modes."
LCC have a proud history of improving conditions for London cyclists. It was LCC who got Londoners on their bikes to combat the congestion charge when it was first introduced, and it was LCC who created marshaled rides for novices on the back of the summer tube strike.
Measures demanded to make the BikeGrid work include:
20mph speed limit in the Cycle Hire zone;
widen bus lanes to aid cyclists;
introduce widespread permeability measures.
Make one-way streets two-way, allow cycle contraflow, create short-cuts for cyclists; fix gaps in existing cycle routes;
uniform cycle signage;
riverside routes - complete routes along the Victoria and Albert Embankments.
Cycle-friendly central London parks - Regents Park, Kensington Gardens, Holland Park and Battersea Park);
remove dangerous gyratories;
improve provision for bikes at bus, train and tube stations;
improve Thames bridges and their approaches;
create urban greenways - link the main parks and garden squares (Berkley, Hanover, Manchester, Russell and others) and reconnect the squares to the urban realm.
Thomson said, "Many of these measures would also benefit pedestrians. LCC has presented a full analysis with detailed street treatments and routes to Transport for London.
LCC say assign responsibility within Transport for London for delivery of the BikeGrid and give them a budget.
Build on the collaborative working between TfL, London Councils, and cycling groups to ensure a strategic and coordinated approach to the BikeGrid.
"Make this all happen and you won't be able to keep Londoners off the hire bikes," he said.
Thank you for reading 5 articles this month* Join now for unlimited access
Enjoy your first month for just £1 / $1 / €1
*Read 5 free articles per month without a subscription
Join now for unlimited access
Try first month for just £1 / $1 / €1
Keith Bingham joined the Cycling Weekly team in the summer of 1971, and retired in 2011. During his time, he covered numerous Tours de France, Milk Races and everything in-between. He was well known for his long-running 'Bikewatch' column, and played a pivotal role in fighting for the future of once at-threat cycling venues such as Hog Hill and Herne Hill Velodrome.