Cycling proficiency instructor fined for head-on crash after riding wrong way down slip road
Neil Barwick fined and ordered to pay costs after crash in January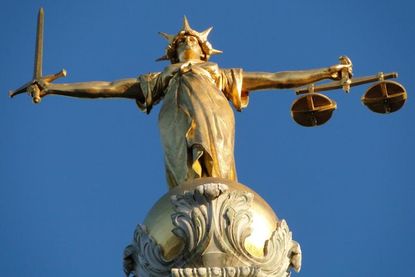 A cycling proficiency instructor has lost his appeal against a conviction for cycling without due care and attention after he collided head-on with a car while riding the wrong way down a slip road.
Neil Barwick, 48 from Norwich and a cycling proficiency instructor at the primary school where he works, hit the green Nissan Almera of Josine van den Berg while cycling against the traffic flow on an A11 slip road while on his way to work , suffering back and neck injuries with his head going through the windscreen of Miss van den Berg's car.
>>> Texting motorist given nine years in prison for killing cyclist
According to the Eastern Daily Press, Barwick was fined £270 and ordered to pay £200 in costs by Norwich Magistrates Court in August, but appealed against the conviction, arguing that he regularly rode along the same route, and had been crossing the slip road when he was hit from the side, not from the front as Miss van den Berg alleged.
However Norwich Crown Court dismissed Barwick's case, with Judge Anthony Bate saying that Barwick's injuries and the damage to Miss van den Berg's car were consistent with Mr Barwick colliding head-on with the car.
As well as the fine and costs of the initial case, Mr Barwick has also been ordered to pay £650 costs of his appeal.
Thank you for reading 20 articles this month* Join now for unlimited access
Enjoy your first month for just £1 / $1 / €1
*Read 5 free articles per month without a subscription
Join now for unlimited access
Try first month for just £1 / $1 / €1