David Cameron agrees to look into lorry ban in city centres
After calls to ban lorries in city centres, following the deaths of seven cyclists in London this year, David Cameron agrees to look into improved safety measures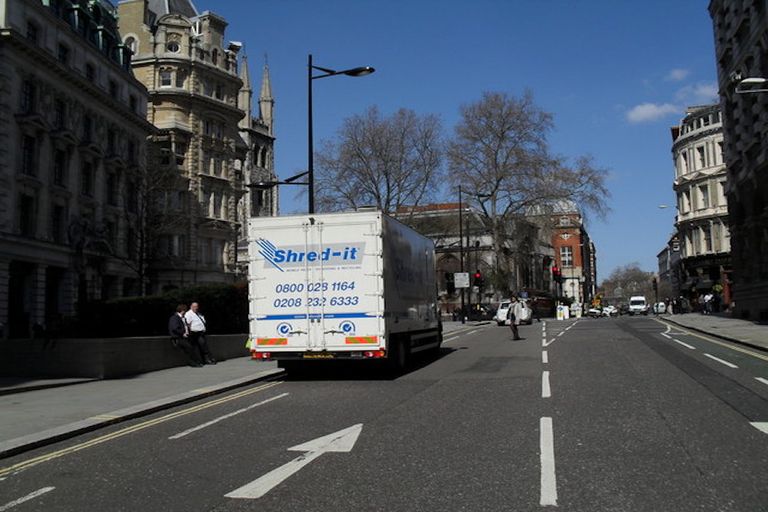 Prime Minister David Cameron has told MPs of the All Party Parliamentary Cycling Group (APPCG) that the government will look into measures aimed at making Britain's roads safer for cyclists.
Mr Cameron met with the group at the request of Exeter MP Ben Bradshaw, who raised the question at Prime Minister's Question Time after the death of 26-year-old Ying Tao, who died after a collision with a lorry in London last month.
The Prime Minister agreed to ask the Secretary of State for Transport to look further at measures, including staggered light phasing at junctions, design improvements for construction trade vehicles, improved enforcement of mandatory lorry safety features and improvements to roads and junctions to make them safer for cyclists and pedestrians.
There was also an agreement to look into the effectiveness of a ban for lorries in city centres during peak times.
Ben Bradshaw MP, said, "I was delighted the PM agreed to meet us so soon after I raised the issue in Parliament. Our major cities have a lamentable record both for levels of cycling and for cycle safety compared to those of our European neighbours, and it would take very little public investment to make a big improvement in the climate for cycling.
"Following our meeting today, we will be meeting with the Transport Secretary to discuss the issues in more detail."
>>> Get Britain Cycling plan could net £248bn by 2050, according to research
Ruth Cadbury MP, co-chair of the APPCG added: "The Prime Minister shared our concerns over the number of cyclists that have been killed and seriously injured by HGVs mainly from the construction industry and I feel that he will now encourage ministers to seriously explore measures to reduce these incidents."