Get Britain Cycling plan could net £248bn by 2050, according to research
Research from the University of Leeds, commissioned by CTC, shows the Get Britiain Cycling campaign could benefit England by £42.6bn a year by 2050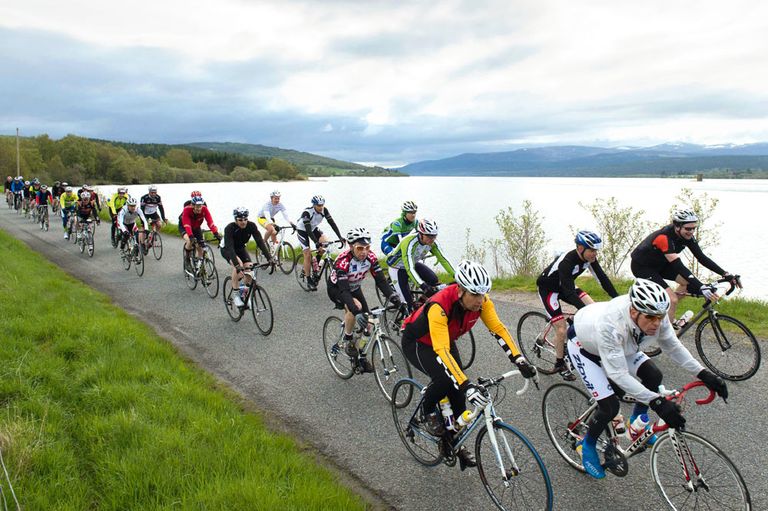 (Image credit: Richard Blake)
Research commissioned by CTC: The National Cycling Charity reveals a potential £248bn benefit to the English economy by 2050 if the targets of the Parliamentary 'Get Britain Cycling' plan are met in full.
Get Britain Cycling (GBC) aims to increase the number of journeys made by bike to 25% by 2050, up from the current 2% mark – a far more ambitious target than the Government's Cycling Delivery Plan (GDP), which aims to hit 5% in 35 years.
But the research, conducted at the University of Leeds, estimates the GBC targets would net £6.4bn annually in 2025; £4.3bn more than those of the GDP.
>>> British Cycling joint statement calls for changes to upcoming Infrastructure Bill
And with the Government's Infrastructure Bill already focussing on the road and rail network, sustainable transport campaigners feel that cycling and walking need to be included as well, with a joint statement sent as a letter to The Times today.
"The Infrastructure Bill mentions there will be a road investment strategy, and we already have a rail investment strategy, so why not have a cycling and walking strategy," CTC's Sam Jones told Cycling Weekly.
"Dr Julian Huppert (co-chair All Party Parliamentary Cycling Group) has tabled an amendment supporting this and the research is being published to support the case of a cycling and walking strategy.
"We read about the fact that we're getting fatter all the time, so introducing something that makes cycling easier is something that politicians need to realise and need to start encouraging."
In November the Government announced a £214m investment in cycling around England, which the CTC call a "tiny step" in the right direction.
With the Government's road investment plan totalling £15bn, Jones says the Department for Transport (DfT) will see a far greater return on investment if they put more focus in sustainable transport.
"The Government funding was only dedicated to the nine cycling cities, so what about the rest of the country?" Jones continued. "It's all very well getting people cycling in nine cities cycling more but where's the benefit for everyone else?
"Cycling happens beyond towns and cities, so it's about getting a bit more investment to help everybody. Of course, any money that comes to cycling is good and this is a step in the right direction, but it's a tiny step.
"In some ways it feels a bit like tokenism, especially when we saw a massive investment strategy for the roads in the Autumn Statement. Return on investment for the DfT is seen as good if it's 2:1, but for cycling it's over a 5:1 return, so it makes sense to invest in it."
Read the full report on the CTC website: www.ctc.org.uk/economic-cycle