David Millar's Time Trial review: 'A captivating insight into pro racing'
Review by Charles Graham-Dixon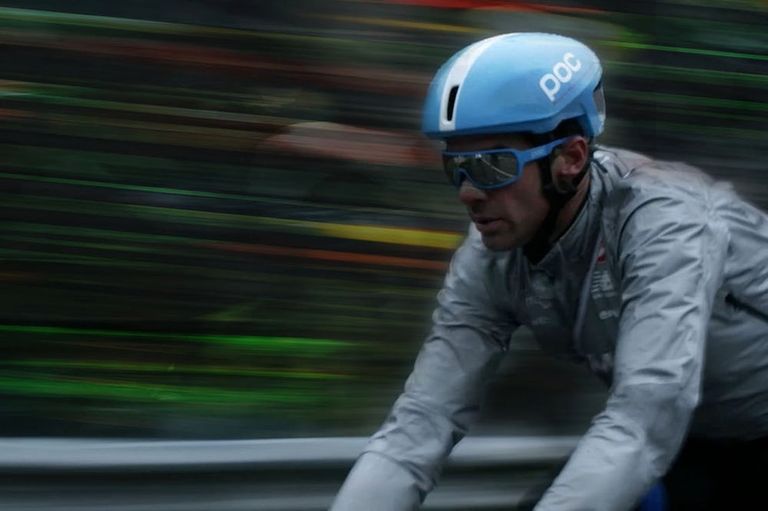 'Everything I did was for the Tour de France', explains David Millar early on in Time Trial, 'That's why I became a cyclist'.
Director Finlay Pretsell's documentary, following Millar's final year as a pro, makes it clear how important the Tour is to the Scot. He has ridden in 12 but will he make the 2014 edition? The effect, when a teary-eyed Millar discovers his Garmin-Sharp team have not selected him for the race, after a thrilling, eye-opening and often gruelling documentary, is devastating.
Away from the Tour, Time Trial is about much more. The opening sequence is a handlebar-perspective, high speed descent as Millar flies down an alpine pass, hurtling through corners at a speed and with a level of skill most riders could only dream of. This sets the tone for the remainder of the film- an action-packed journey into the heart of the pro peloton as action cameras and microphones provide an incredible array of footage, taking us into the middle of the bunch in races including the Giro and, most memorably, a rain soaked 2014 Milan-San Remo.
Those who have read Millar's excellent books, Racing through the Dark and The Racer, will be aware of the Scot's story and Time Trial does inevitably cover some of the same ground, including a look at his 2004 EPO suspension and subsequent return, along with detailed coverage of the 2014 season.
However, as good as Millar's books are, they can't provide what Time Trial does- sounds and visuals of in-race, team car and hotel footage, a real treat for any cycling fan.
With Millar mic'd up by the film's production team for much of his final season, there is a variety of fascinating footage and audio of Millar talking to other riders in the peloton- casual talk about the weather with Roman Kreuziger, tactical discussion with Mark Cavendish and an old fashioned moaning session with Geraint Thomas. It really does feel special to see this stuff, and along with hearing every breath and grunt from Millar as struggles up punishing inclines or empties his tank during TT's, the film is a feast for the senses.
Will Time Trial appeal to non-cycling fans? Possibly not, despite the film being beautifully made and Millar himself showing what an absorbing, articulate and candid character he is, it may lack the crossover appeal for those not interested in the sport.
But for cycling fans, Time Trial is a triumph, not just an enthralling look at one man's story but also an insight into pro racing that is captivating.