Designer wanted for Cycling Weekly marketing team
Fantastic opportunity in cycling media for talented all-rounder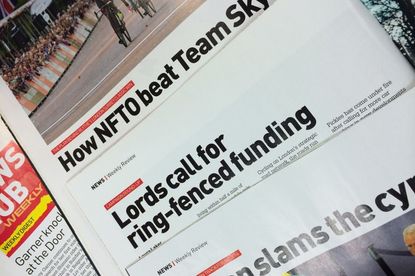 We're looking for a talented graphic designer to join our cycling group marketing team, working across both print and digital media, with particular emphasis on email design.
Advanced creative Adobe CS skills (InDesign, Illustrator and Photoshop) for print and html email hand-coding are essential, as is the ability to create and maintain a consistent visual style for all marketing collateral across our brands.
Time Inc. UK publishes many of the UK's leading cycling magazines, including Cycling Weekly, Cycle Sport, Cycling Active and MBR, as well as cyclingweekly.co.uk and mbr.co.uk. We also run our own sportive series as part of our fast-growing portfolio across the sport.
This is a full-time position based in our office in Croydon, UK. The position reports to our Acting Head of Marketing and Events.
To apply, please send a CV and covering letter to dawn.brooks@timeinc.com.
Thank you for reading 10 articles this month* Join now for unlimited access
Enjoy your first month for just £1 / $1 / €1
*Read 5 free articles per month without a subscription
Join now for unlimited access
Try first month for just £1 / $1 / €1