DOWNING WINS BERMUDA GRAND PRIX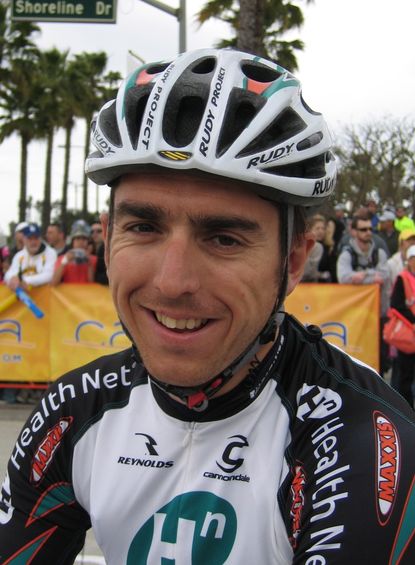 YORKSHIRE professional Russell Downing secured overall victory in the Bermuda Grand Prix after breaking away with his brother on the final stage, a 60km circuit race at Hamilton.
He was lying second overall heading into the final stage of the Bermuda Grand Prix, with nine seconds to make up on former team-mate Karl Menzies.
But Russell and Dean attacked in the closing stages along with rival Lucas Euser (Team Slipstream Chipotle), with Russell taking the win from Dean, while Euser was third.
Sheffield veteran Malcolm Elliott was fourth on the final stage, a result which put him third overall, while Karl Menzies, the winner of the first three stages and Downing?s team-mate on the Healthnet-Maxxis squad, was second.
The Grand Prix is a favourite end-of-season competition for several British riders, and the Downing brothers were joined by Elliott, who led a Pinarello team including Martin Ford, Chris Spence and Geri Mewett.
Dean Downing rode for a Merlin Racing Team which included Tom Barras and Tom Murray, while Matt Brammeier (Profel) was also riding.
The Bermuda Grand Prix started with a 31-kilometre criterium which Menzies won in a bunch sprint finish. Downing was second and Elliott third, while Merlin Racing Team?s Tom Barras was fifth, team-mate Tom Murray sixth and Downing?s brother Dean 24th.
Friday saw the riders tackle a 1km time trial, which Menzies won again in 1-59 while Russell Downing was second, two seconds slower, with Elliott fourth, Murray eighth and Barras 12.
And in Saturday?s 45-kilometre criterium around the town of Dockyard, Downing again was beaten by Menzies, while Elliott was third, Barras fourth and Dean Downing fifth.
Thank you for reading 10 articles this month* Join now for unlimited access
Enjoy your first month for just £1 / $1 / €1
*Read 5 free articles per month without a subscription
Join now for unlimited access
Try first month for just £1 / $1 / €1
Snowdon Sports is a long-established independent sports news agency, which supplies editorial to a range of media outlets - such as Cycling Weekly - as well as sports governing bodies. Snowdon Sports often covers results at Cycling Time Trials events in the UK and has long been a source of information and imagery to Cycling Weekly.