Driver fined £350 after 'lapse of concentration' led to crash that put cyclist in intensive care
Adam Frandley unable to pursue military career and put off cycling for life after crash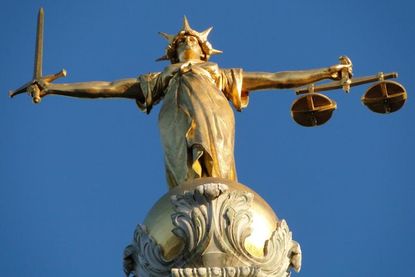 A driver has been fined £350 after cutting a corner at a junction and colliding with a stationary cyclist, leaving him in intensive care and putting him off cycling for life.
Adam Frandley, a Royal Marine and experienced cyclist who rode four or five times a week, was waiting to turn right from Nutwell Road onto the A376 near Exmouth, Devon, when delivery driver Mark Bettridge cut the corner as he turned right off the main road.
>>> Four in five people back harsher penalties for aggressive drivers, survey finds
As reported by Devon Live, Exeter Magistrates' Court heard how Mr Bettridge had somehow failed to see the cyclist waiting in the middle of the road, and was only aware of Mr Frandley's presence when he was sent flying over the windscreen of Mr Bettridge's Vauxhall Zafira, suffering a broke collarbone and ribs, and having to spend four days in intensive care.
In a victim impact statement, Mr Frandley said that the crash, about which he still suffers nightmares, had had a "huge impact" on his life, costing him a long-desired military post, and putting him off cycling on the road for life.
Mr Bettridge pleaded guilty to one count of driving without due care or attention, and told the court that he regretted the incident and wanted to apologise for what had happened.
>>> MPs launch inquiry into soft sentences for drivers who kill or injure cyclists
"I saw it was clear and proceeded to cross, the next thing I heard a bang and someone went across my windscreen," the 37-year-old said. "I held the victim's hand until the ambulance came, keeping him conscious."
District Judge Stephen Nicholls described the incident as a "momentary lapse of concentration" on the part of Mr Bettridge, taking into account his clean driving licence and guilty plea as he fined him £350 plus £120 in costs, and handed him three penalty points.
Thank you for reading 20 articles this month* Join now for unlimited access
Enjoy your first month for just £1 / $1 / €1
*Read 5 free articles per month without a subscription
Join now for unlimited access
Try first month for just £1 / $1 / €1