Four in five people back harsher penalties for aggressive drivers, survey finds
Although majority also back license plates and mandatory tests for cyclists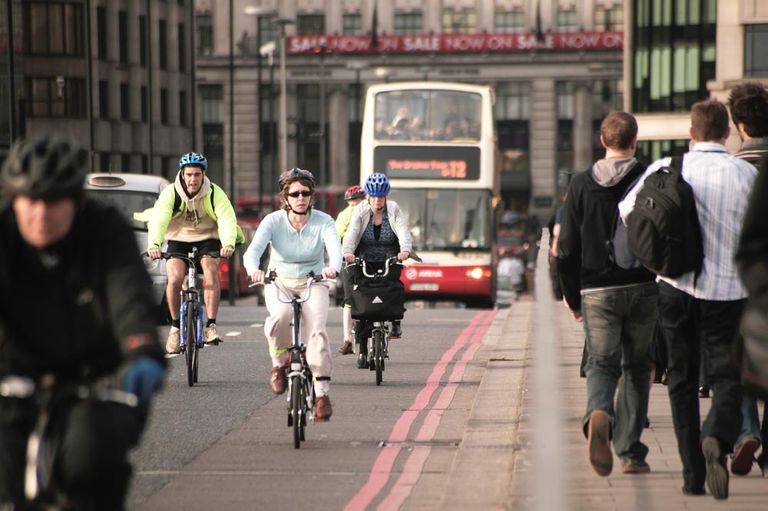 (Image credit: Richard Baybutt)
Four in five people think motorists who drive aggressively near cyclists need to face tougher penalties, according to the results of a survey by car parts and bicycle retailer Halfords.
The survey of more than 2,000 UK adults found that 80 per cent wanted aggressive drivers to face penalties, although 86 per cent also though cyclists who failed to abide by the Highway Code should also face harsher punishments.
However while nearly half of respondents though there should be a cycle lane on every road in the UK, the survey showed that a large number of people still believe that cyclists need to be more tightly regulated, with a majority backing the introduction of license plates for cyclists and a mandatory cycling proficiency test - both ideas that would see bike usage plummet and cost large amounts of money to implement.
>>> Survey reveals just how little some motorists know about cyclists' rights
"Our survey shows that there are concerns on both sides, amidst rising levels of traffic and as driver and cyclist numbers rise," said Halfords chief customer officer Karen Bellairs.
"Reassuringly however, when we delve into the statistics, it's not so much an 'us and them' attitude that we find, but a 'let's work together' mindset."
The survey also found that one in five people do not feel confident in their knowledge of the Highway Code, with 32 per cent backing the introduction of a new Highway Code aimed specifically at young cyclists.