Employees at this New Zealand business are given $10 per day just for cycling to work
Easy money for most of us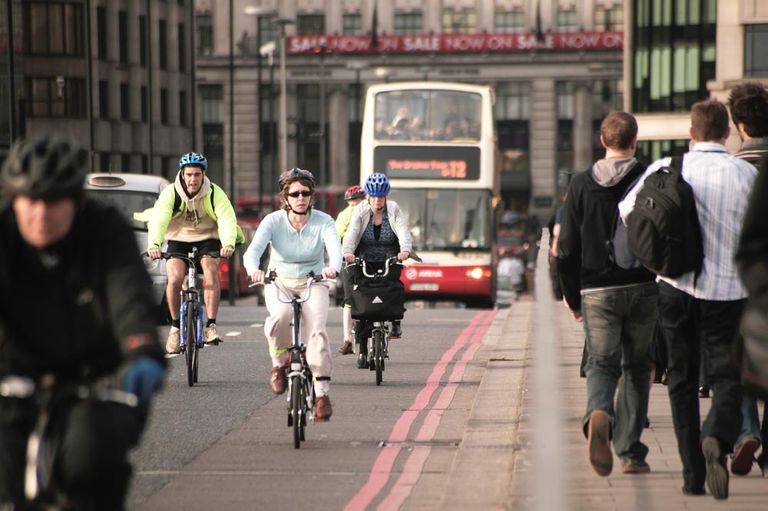 (Image credit: Richard Baybutt)
If you want to earn money from riding your bike but aren't quite good enough to make it as a professional cyclist, then going to work for one small business in New Zealand might be the answer.
Make Collective, a creative and advertising agency, is giving its employees NZD$5 (£2.60) per day to cycle to work, rising to NZD$10 (£5.20) per day if they keep the habit up for six months.
Tim Chesney, the owner of the Christchurch-based business, said that he had commuted to work for a while and hoped that the scheme would encourage employees to get on their bikes, not only to help the environment and their own fitness, but also to produce a more productive workforce.
>>> Essential commuting clothes for cycling to work
"For a while I had been thinking it would be great to incentivise cycling in some way. I'm a really keen cyclist [and] cash is clearly the most obvious incentive," he told stuff.co.nz.
"My gut instinct is that it could be something really good for the workplace. I know for myself I show up feeling a lot more energised, my blood is already flowing."
Watch: Hybrid bikes buyer's guide
http://www.youtube.com/watch?v=gN0j7vzkf8A
The money will build up on an online tracking system over the course, with employees receiving their reward in a lump sun end-of-year bonus.
The only problem with the scheme is that the company's small office is not equipped with showers, something that Chesney hopes won't put too many of his staff off getting involved.
>>> Nine reasons why commuting by bike is surprisingly brilliant
"There's a gym across the road, so maybe we could somehow swindle a shower-only membership from there, or something," he continued.
"We work a lot with socially-minded clients and want our work to make the world better, so this is just us playing our part.
"Christchurch is slowly developing its cycle infrastructure, it's starting to get better and safer to bike, especially with the cycleways off the road, that's really key."