Film of 4400 mile Trans-Am bike race to be screened in London
The film covers the experience of the inaugural Trans-Am race which took place in 2014 and attached 45 participants.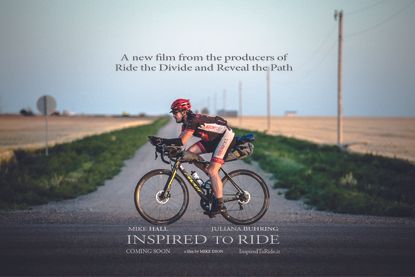 Inspired to Ride covers the 2014 Trans-Am bike race, which was won by UK based Mike Hall. The 2014 event was the inaugural staging of the event, which required riders to cover 4400 unsupported miles across the USA between Astoria, Oregon and Yorktown, Virginia.
Starting on 7th June 2014, the race attracted a total of 45 riders of whom 25 finished. It took Hall just over two and a half weeks to cover the route, at an average moving speed of around 13 miles per hour – almost a day faster than second-placed Jason Lane. Hall's 2014 time beat the fastest finisher in 2015 too.
For the 2016 event (opens in new tab), which will start on June 4th, there will be the option to ride as pairs and to take on the route in reverse.
There's a trailer for the film here.
http://www.youtube.com/watch?v=PYbWn5IMoYc
Tickets for an earlier showing were snapped up so quickly that its sposors Upgrade Bikes and Pivot Cycles have arranged a repeat showing on Thursday 3rd September at Look Mum No Hands (opens in new tab) on Mare Street, London E8 3RH. Tickets are free but are limited to 80 seats and must be pre-booked on the Eventbrite (opens in new tab) website.
Thank you for reading 5 articles this month* Join now for unlimited access
Enjoy your first month for just £1 / $1 / €1
*Read 5 free articles per month without a subscription
Join now for unlimited access
Try first month for just £1 / $1 / €1