Former national champion Albert Hitchen dies aged 76
Albert Hitchen won the British National Championship road race in 1963 and 1965 in his 15-year professional career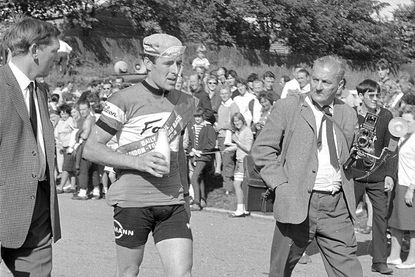 Tributes are being paid to former two-time British champion Albert Hitchin who has died suddenly at the age of 76.
Hitchen's professional career spanned from 1959 to 1973, in which time he recorded 30 victories including the national title in 1963 and 1965, as well as two Lincoln Grand Prix victories.
The majority of his cycling career was spent with Viking Cycles, with whom he won two editions of the 275-mile London-Holyhead race, and Falcon Cycles for the final five years.
In 1963 Hitchen made his one and only appearance in the Tour de France, with a best finish of 41st on stage 1a before withdrawing after stage three.
Britain's first Tour de France rider Brian Robinson told the Huddersfield Examiner: "He was a first class British rider and if anything was a little under-rated. He won lots of events in Yorkshire and England. He was one of the top riders in the country."
After retiring from cycling, Hitchen worked as a railway engineer in Ravensthorpe, West Yorkshire, close to his Mirfield home.
Thank you for reading 20 articles this month* Join now for unlimited access
Enjoy your first month for just £1 / $1 / €1
*Read 5 free articles per month without a subscription
Join now for unlimited access
Try first month for just £1 / $1 / €1