Former Olympic champion Daley Thompson to lead Great Tour of Britain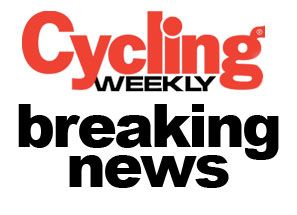 Former Olympic Decathlon champion Daley Thompson and long-distance cyclist Jim Rees are to lead a 6,550-kilometre Great Tour of Britain, it was announced today (Thursday) by Sweetspot, organisers of the annual pro race, the Tour of Britain.


The two-month circumnavigation of Britain's coastline will start and finish in Seaton, Devon.
The organisers aim to make this the biggest and longest annual charity ride in the UK, raising funds for The Prostate Cancer Charity - coincidentally a partner of the Tour of Britain - and the National Grocers Benevolent Fund.
While a core group of 30 pre-selected riders aim to go the whole distance, up to 20 more cyclists per day can register to ride one or more stages, or a part of a stage as it passes through their area. Taking part, going all the way, will be Sweetspot boss Hugh Roberts.
"I'm going to try," said Roberts. "I've done the daily distances in the past, but not for 64 days in a row! That will be the real acid test. I've been training in the morning and now the evenings are lighter getting out on the road. We're looking forward to it."
"This looks set to be an incredible event which will raise money for great causes whilst celebrating our wonderful island heritage. By taking cycling around the country, we're hoping to create a lasting legacy where people of all ages and ability can safely experience coastal Britain on a bike."
Riders will start from Seaton on July 3 and average 103 kilometres a day, visiting every port and seaside town. The anti-clockwise route will trace the English Channel coastline, then north the length of England into Scotland, returning down the west coast into England then Wales and finally the South West via Land's End and the Atlantic Coast to finish in Seaton on September 4.
The groups of riders (10 per group) will have an expert back up, including a service vehicle. And at the accommodation provided - which will be at hotels, hostels and campsites - a team of chefs will be cooking locally sourced produce.
Thank you for reading 5 articles this month* Join now for unlimited access
Enjoy your first month for just £1 / $1 / €1
*Read 5 free articles per month without a subscription
Join now for unlimited access
Try first month for just £1 / $1 / €1
Keith Bingham joined the Cycling Weekly team in the summer of 1971, and retired in 2011. During his time, he covered numerous Tours de France, Milk Races and everything in-between. He was well known for his long-running 'Bikewatch' column, and played a pivotal role in fighting for the future of once at-threat cycling venues such as Hog Hill and Herne Hill Velodrome.